What Are Voicemail Boxes?
Voicemail boxes are message accounts on a computerized voice messaging system. When a voicemail user receives a phone call and the caller decides to leave a message, the message is recorded and stored until the user decides to retrieve and then delete or save it. While the word "box" may encourage people to visualize a physical container that can hold messages, this isn't the case. Instead, "box" is only used to mean a designated part of the system that records and stores voicemail. Voicemail boxes are usually protected by passwords or pass codes to ensure privacy, and they typically provide a limited capacity for message storage.
When a person says he has to check his voicemail box, this usually means he has to call a phone number or log onto a website to listen to voice recorded messages callers have left for him on a computerized system. The portion of this computerized system that is reserved just for him and his messages is what people refer to as a voicemail box. There is no physical box a person can access to retrieve these types of messages. Still, this mailbox acts as a holding place for his voice messages in much the same way a regular mailbox provides a space for holding and retrieving one's postal mail.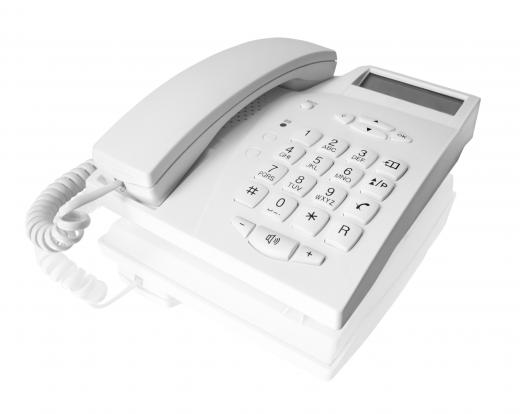 Usually, a voicemail user establishes a password for retrieving messages from his voicemail box. Password protection serves two basic purposes. First, it provides an organization system for the voicemail company — user name and password combinations allow the company to section off specific areas for each user, enabling them to directly access their own messages. Second, requiring a person to have a password to access his messages helps to ensure privacy. As long as he does not share his password with anyone else, it allows him to keep his account and his messages private.
Interestingly, voicemail boxes often have limited capacity. In this way, they are similar to regular mailboxes. Voicemail boxes usually only have enough space for a certain number of minutes or hours of messages. If an individual exceeds the amount of space allotted for his messages, his callers may receive a recorded message that informs them that the voicemail user's mailbox is full. To allow his callers to leave additional messages, the user will usually have to delete some of those that have been stored on the system.
AS FEATURED ON:
AS FEATURED ON:

By: Alex

A private voicemail box enables a person to receive telephone messages when the phone cannot be answered.