A back-side bus is a piece of computer hardware that links the central processing unit (CPU) to the Level 2 (L2) and sometimes Level 1 (L1) cache memory. This connection is made when the CPU needs to store memory in the cache or to retrieve memory from it. Connecting the CPU and cache with the back-side bus is important, because the CPU will have an easier time processing information that was previously stored or processed. In most computers, this bus is as fast or nearly as fast as the CPU.
During operations, a CPU may need the cache for some reason, and a back-side bus serves as a bridge between the two. Cache is memory that stores things that already have been viewed. For example, if someone recently opened an image, text document or website, then the cache will store the file for a short time; the memory is dumped if the user does not return to the file within the time period. Most back-side buses connect with the L2 cache, while some also connect with L1.
As a bridge, the back-side bus allows the cache to move in two different directions. If the CPU needs to temporarily store part or all of a process so it can return to the process later, then it will use the bus to store the process in the cache. When the CPU needs something from the cache, it will instruct the bus to retrieve it.
While cache typically has the smallest amount of memory in a computer, it is very fast as a result. For this reason, the CPU can use the back-side bus to speed otherwise lengthy processes, but only if they were done recently. For example, if someone is performing a long math problem or rendering a complicated image, then it may take the CPU several minutes or longer to complete the function. If the user performs the same function again, then the CPU will be able to repeat the process much quicker by retrieving the information from the cache.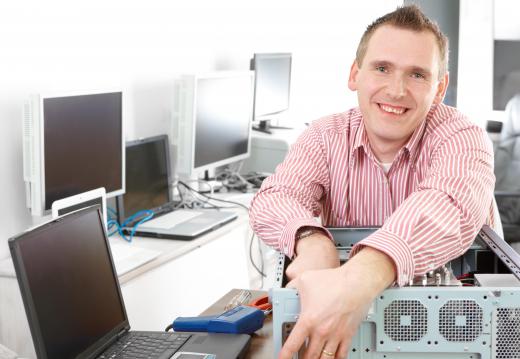 Cache is very fast and, because the CPU needs this memory quickly, the back-side bus typically is made to have a high processing speed. Most computers set this bus near the same speed as the CPU, with the lowest setting typically being around half the CPU speed. If the bus is set to a lower speed, then it may be quicker to redo the recent process, removing the need for a back-side bus.
AS FEATURED ON:
AS FEATURED ON:

By: Nneirda

Most modern computers have a large number of buses that cross-connect all sorts of different areas.

By: Monika Wisniewska

The back-side bus is a key computer component because it links the CPU to the memory.