What is a Blank Sim Card?
A blank SIM card is a subscriber identity module (SIM) card that is free of information. Typically, users who express interest in purchasing a blank card do so for practical reasons. They allow users to change phone numbers, back up information, or clone existing cards for dual service.
Using a blank SIM card generally means that a user is given a digital clean slate. Since there is no information on the card, users have to re-enter contacts and other associated cell phone account details. Different phone numbers are usually associated with the new cards, so a blank one might be given to a user who requests a replacement card due to the destruction or loss of a previous SIM.
Blank cards may also be purchased by users who simply want a way to back up the information contained on their existing SIM cards. Cell phone owners may use SIM card readers, writers, and editors to help transfer the information over to the new card, modify the information, and enter new details onto the card. The same contacts, text messages, and other associated information can then exist on the two cards.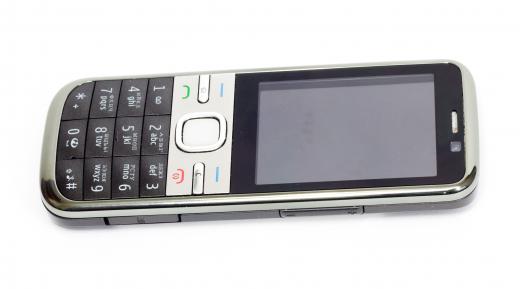 Others users may want a blank SIM card for cloning purposes. During cloning, the blank card is configured to serve as a complete duplicate of another SIM card. The information on the two SIM cards, including the phone number, are the same. After the process is completed, users may be able to use the previous blank to place calls and have the charges attributed to the original card. The practice of cloning is illegal in many places, however, and blank cards should not be obtained for this purpose.
Blank SIM cards are typically inexpensive. They usually accompany new cell phones so a new phone line can be activated properly. A new phone line is not required to obtain a blank, however. They may be easily purchased from cell phone company websites.
Users who wish to purchase such cards should keep an important point in mind: not all SIM cards will work with every phone. Users should verify that the card works with their cell phones and carriers before purchasing it. Should a user buy one that isn't compatible, it will be useless and his or her money will be wasted.
AS FEATURED ON:
AS FEATURED ON:

By: Nikolai Sorokin

Blank SIM card.

By: schankz

A phone that uses a SIM card.

By: Iaroslav Neliubov

Some sim cards are packaged inside of a larger card in order to protect them from damage before use.

By: sanjagrujic

Cell phone users with a blank SIM card have to enter their contact names and numbers.