What is a Boot Defragment?
A boot defragment is a special version of the defragmentation function on computers. It rearranges data so the files used during the booting process are physically next to one another on the hard drive. This can speed up the boot process.
Defragmentation involves rearranging the physical location of data on a hard drive. It undoes fragmentation, which is caused by the fact that when a piece of data is deleted from a computer, the resulting gap won't be filled if the next piece of data to be written doesn't fit in the gap. This can lead to the data being arranged in an inefficient manner.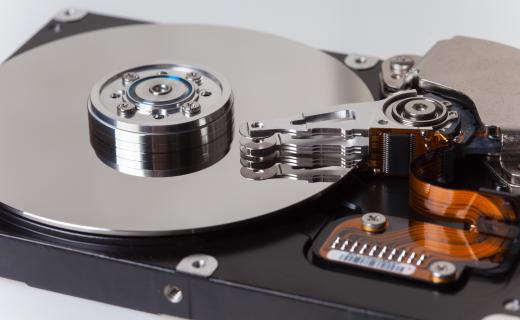 The defragmentation process rearranges data so it is physically organized in the most efficient manner. This means the computer can access each piece of data more quickly: the difference is only a small fraction of a second each time, but it all mounts up. The process is somewhat like tidying up belongings scattered on a bedroom floor. Once this is done it is much quicker to both find and reach each particular item.
A boot defragment carries out the same task, but dealing specifically with boot files. These are the first files that load when a computer starts up. They are the files required to load the operating system into the computer's memory, along with the files to start up any program the user has set to run automatically when his computer starts.
Since Windows XP, Microsoft's operating systems are set up to automatically run a boot defragment. This is not controlled by the user and instead runs when the computer has been idle for a certain time, usually between five and 30 minutes. The boot defragment runs in the background, meaning the user is unaware it is running.
Although the boot defragment is set to run by default, it is possible for it to be inadvertently switched off, for example by an application. A user who is confident enough to run the Registry Editor can check whether this has happened and switch it back on if needed. This is done by opening up the Registry Editor and going to HKEY_LOCAL_MACHINE\SOFTWARE\Microsoft\Dfrg\BootOptimizeFunction, then checking that the value next to "Enable" is set to Y rather than N.
While a user can't directly force the boot defragment to run, there are two indirect methods. One is to simply leave the computer with no applications running for at least half an hour, which will make the computer run the defragment as long as the feature is switched on. Another is to force the computer to run all tasks it is set to run when idle, which includes the boot defragment. This can be done in 32-bit editions of Windows by clicking on Start, then Run, then typing Rundll32.exe advapi32.dll,ProcessIdleTasks and clicking on OK. As this runs multiple tasks, it is likely to affect computer performance until these tasks are complete.
The Apple Mac operating system does not have a built in defragmentation feature. The official recommendation, if a disk becomes overly fragmented is to back-up the contents, use the Mac system's initialization feature on the disc and then restore the data. As this is more troublesome to carry out, it is best saved for serious cases of fragmentation. The file management systems on most recent editions of Linux-based operating systems do not have built-in defragmentation features. There are a variety of third-party applications that can defragment a Linux-based drive though.
AS FEATURED ON:
AS FEATURED ON:

By: merydolla

A boot defragment involves physically rearranging data on a hard drive.