What is a Data Warehouse Server?
In computing, a data warehouse is the main repository of all significant data collected by various business divisions and departments of an enterprise. A data warehouse server is the physical storage used by a data warehouse system. Various processed data and other relevant information that comes from several applications and sources are stored in a data warehouse server where it is organized for future business analysis and user query purposes. The whole process of collecting, storing, organizing, and analyzing data using data warehouse systems is called data warehousing. Data mining, on the other hand, is the process of making use of collected data for analysis and statistics.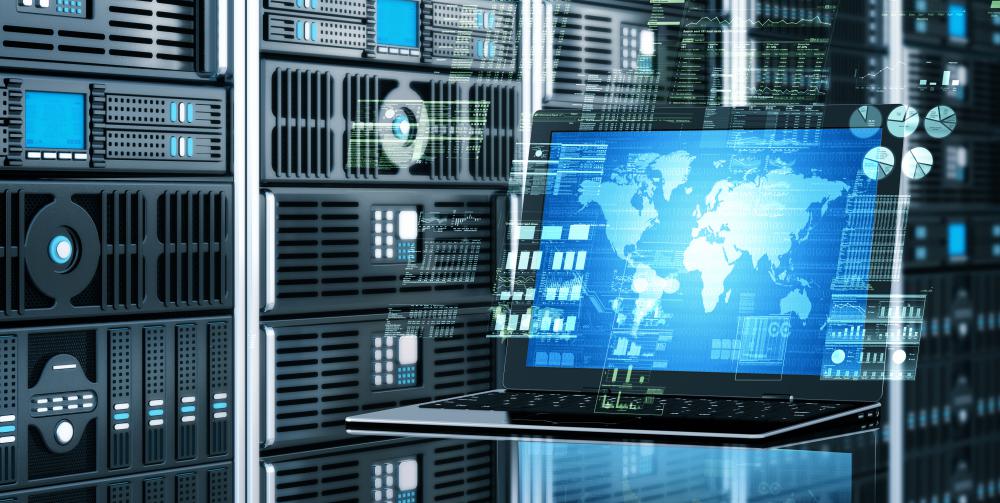 The configuration of a warehouse server is critical to the organization, optimization, and querying of data. It needs to be able to have a processing power that can handle multiple queries at one time while still being able to store, manage, and secure both new and historical data. A data warehouse server also needs to be able to handle generating reports on several queries without interrupting other ongoing processes. Any interruption may cause a domino effect on the other warehouse server units in the data warehouse system. It is often important that the data warehouse design and the data warehouse software installed in the system are optimized to run as a unit.
A reliable data warehouse server is also integral in the whole data warehouse architecture. A data warehouse needs to be responsive and secure when consolidating data. Sometimes, requirements of queries and report requests may be too taxing for the hardware to handle. This makes having an extra server or two frequently beneficial.
Choosing the right kind of data warehouse server will usually ensure the business enterprise of fast and efficient data processing. Also, it can offer full technology implementations and optimum bandwidth utilization. The whole data warehouse architecture involves many facets such as data model architecture, technology architecture, information architecture, and resource architecture. All of these usually rely on a good choice of server type.
Business enterprises rely on data warehouse systems so they can have a quick and easy way to come up with solutions to problems or issues that may prove disastrous if their data infrastructure is chaotic and not centralized. A data warehouse can be cut down into several clusters to increase the speed in responding to queries from specific departments within the company. These smaller units of the data warehouse are called data marts. They are basically the same kind of system but they are more focused on a specific unit or multiple units in an organization or company. All of them are part of an ecosystem of hardware and software that keeps data flowing to serve as the life blood of an enterprise.