What is a Database Architect?
A database architect is an individual who is responsible for creating and managing the data aspects within a database architecture. This is an integral part of numerous business operations, because large enterprises, and even small businesses, often depend on databases to store and manage large volumes of data. The database architect is the highly-skilled expert that creates and maintains this virtual structure, to keep it running in an efficient and secure manner.
A database architect is responsible for performing a broad range of tasks. He is generally responsible for designing, developing, and implementing databases; ensuring the integrity of data; and working with a variety of database management tools. These are just a few of many duties such a professional is required to perform on a regular basis. Due to these extensive responsibilities, a person in this job position must undergo thorough training and receive proper certification in order to perform his role efficiently.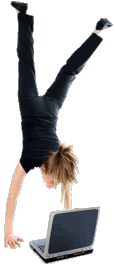 Anyone who wants to work as a database architect is encouraged to focus his education in the areas of computer programming and database architecture. This job usually requires a bachelor's degree, but a master's degree is recommended for individuals looking to stand out from the competition in such a fast-growing field. Certifications in computer programming can also increase an individual's chances of being hired. These certifications serve as proof of the candidate's abilities in database programming and design.
Database architects are usually required to have extensive knowledge of database platforms. It is advisable for potential candidates to gain experience with the platforms that are most commonly used in the areas in which they wish to specialize.
Aside from having the ability to maintain database structures, a database architect should also possess efficient communication skills, and be able to work in a team environment. Architects often work in a team setting where they are required to frequently interact with other personnel. For example, the individual may need to confer with web developers and decision-makers to discuss the status of database architecture. While it can be a very strenuous position, database architects are generally paid handsomely for their work.
The role a database architect performs can be described as demanding at best. Candidates who are interested in such a position should keep in mind that establishing a career in this area requires time, patience, and continuous effort. While the advancements in technology have made this a very competitive field, it also means that skilled architects are in great demand.
AS FEATURED ON:
AS FEATURED ON:

Woman doing a handstand with a computer