What Is a Digital Locker?
A digital locker is file storage space on servers that are accessible over the Internet. The servers are owned and managed by a company that offers hard drive space to the public to store files for a fee. Centralization of the files on a remote server that is accessible over the Internet enables the user to make use of those files on any computer or device with Web access. This avoids the problem of localization, where files are stored at home or an office on a single physical hard drive that is only accessible by logging into the computer directly.
The term "digital locker" was first used by Microsoft® as a proprietary name for part of its Windows Marketplace service. At that time, it enabled customers to download purchased applications from the company's servers. A copy of the application was placed in the customer's digital locker so it could be downloaded again in the future if needed, such as when the customer upgraded to a new computer and wanted to restore his purchased applications. This service was designed to take the place of physical delivery of software in the forms of CDs and DVDs. Centralization of programs on a company-controlled server was designed to change the consumer experience, offering immediate access to software purchases via download, protection against loss or damage of a physical disc, and upgrade management.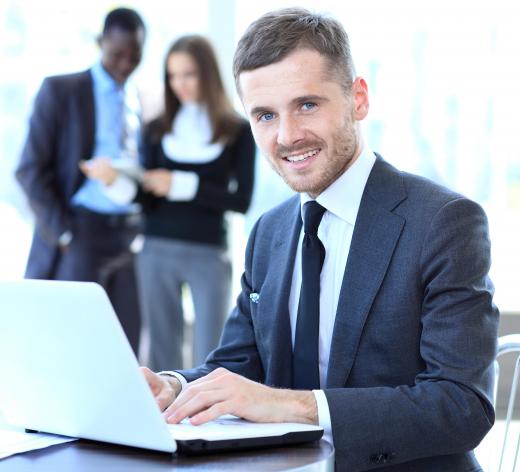 Digital lockers are now part of cloud computing terminology. Cloud computing is the movement towards browser-based applications and off-site file storage, where programs and files are located on centralized servers managed by a technology company and are accessible from any Internet-enabled device for a fee. The digital locker is the customer's allotted space on the server where he can log in and manage his material.
There are basically two popular configurations of the digital locker. The first is multimedia-focused. It enables the storage of media files, such as songs, photos, movies, and videos, to allow customers to enjoy their entertainment files on any connected device. Companies that offer this service price it based on how much space the customer needs to store his files.
The second configuration also enables storage of regular files in addition to media files. It also stores data for personal information management, such as calendars and contacts, and syncs the information across devices. This type of digital locker can also enable document collaboration, where multiple people are assigned permission to access and edit certain files in conjunction with others.
AS FEATURED ON:
AS FEATURED ON:

By: opolja

Cloud computing is the movement towards browser-based applications and off-site file storage.