A film scanner converts the image on a film negative or slide into a digital image file on a computer. People use a film scanner to get better digital reproductions than they would by scanning a photographic print. Even though they aren't as good as photographs made directly from film, which is analog, the images made by a film scanner are detailed enough that they can be enlarged without becoming grainy or blurry.
Film and slides are original images, therefore they have high resolution, strong contrast, amazing range of color, and great degree of detail. If there is such an image available, using a film scanner to capture it means you get a better representation. The film scanner converts the photograph to pixels, or dots of color. The number of pixels determines the resolution. For publishing on the Internet, printing, or importing to another program, you can decide on the appropriate resolution. This corresponds to how much memory the image file uses.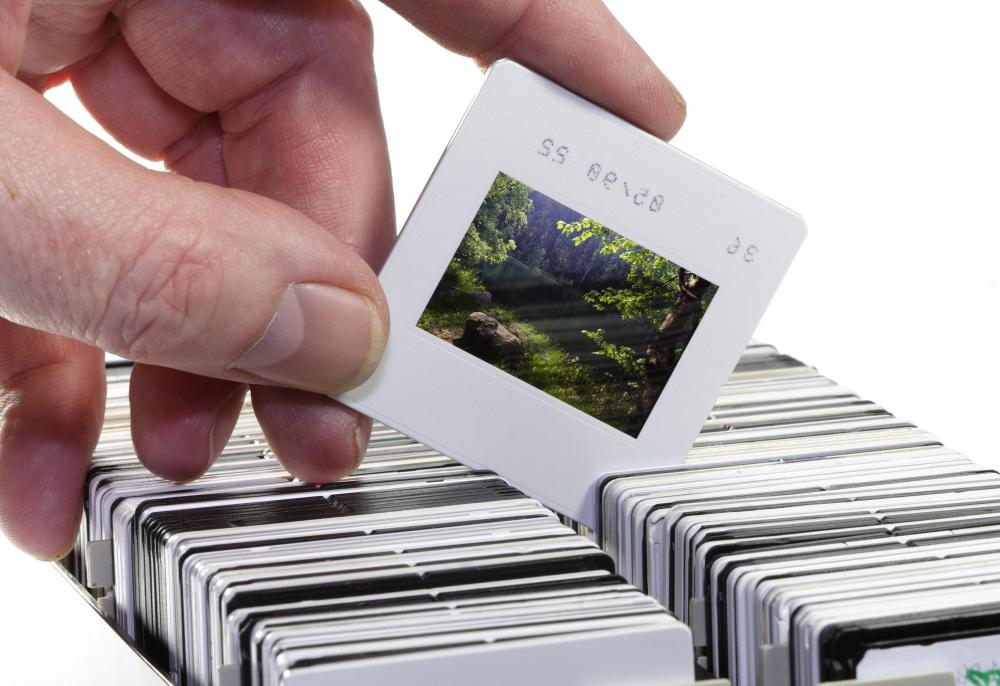 The software that comes with a film scanner gives you control over various settings during the pre-scan. Before the real scan, you set the resolution, represented as dpi, or dots per inch. You'd scan a low-res image of a snapshot to send over e-mail or a high-res image to use on a party invitation. You can also select color and contrast with the software to get the right saturation of green or the deepest shadows. Of course, you can reset the boundaries of the scan at this stage if you'd like to crop the image.
When selecting a film scanner, remember they differ in the size of film accepted, their accompanying software, the time it takes to complete a scan, and the maximum resolution it can handle. Scanners also have a certain sensitivity to contrast. Good ones will catch bright highlights, but inferior models may dim them. There is a similar quality with depth of color. It should capture as many distinct colors as possible.
Some film scanners are combined with flatbed scanners that process print images, outfitted with specialty dust removers, compartments that scan more than one negative at a time, and adapters for slides. They are convenient tools to remove scratches and dust on the film that cannot be cleaned or smoothed mechanically.