What is a Master File Table?
Master file tables are file tracking systems that are used in the function of a Windows NT filing system. Considered to be a important part of the metadata files, they help to define the volume of an NTFS volume. Often referred to as the MFT, the table houses information about every file and directory that is found in the file system.
In actual operation, the master file table functions as the starting point for the management process related to the NT file system. From this perspective, the MFT functions as a relational style database table, since it houses valuable information needed to execute various files housed on the system. By accessing the master file table, the system is able to look through the contents and identify files needed for the given action. The table provides enough detail to allow the system to choose the right files and then locate the actual file on the hard drive.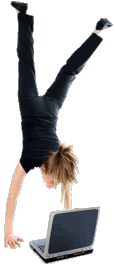 The use of a MFT encompasses the functionality of the FAT table found in many other filing systems. However, the master file table goes beyond that function by acting as a launching point as well as providing an easy resource to identify the necessary files for a given execution. The MFT also will expand as new applications are loaded onto the hard drive. In order to manage the disk space allocated for the file table efficiently, the organization of the table limits the actual size of the record that is created.
The creation of new records in the master file table is desirable, as the presence of the records helps to maximize the performance. For this reason, a hard drive that is configured for Windows NT will normally set aside roughly twelve percent of the space for the MFT. Should the size of the table eventually exceed this allotment, the system can be adjusted to increase the amount of disk space assigned. However, the additional space will not necessarily be housed in a sector adjacent to the original master file table. The presence of other directories and files between the sectors may lead to a slight decrease in efficiency.
AS FEATURED ON:
AS FEATURED ON:

Woman doing a handstand with a computer