What is a Network Diagnostic?
A network diagnostic is a procedure used to determine a computer's network configuration and troubleshoot Internet problems. If a computer cannot connect to the Internet or the Internet connection is unusually slow, a network diagnostic usually will help locate the cause of the connection problems. Network diagnostic procedures are usually performed using hardware or software network diagnostic tools. Some operating systems have built-in network connection utilities for solving Internet problems. Network technicians may carry hardware that allows them to test and diagnose network problems, as well.
Obtaining network information is an important procedure in computer repair and troubleshooting. When a network appears to be set up correctly — with all of the cables plugged in and all of the necessary modems and routers powered on — the information gained by running a network diagnostic test during troubleshooting can provide information about network problems. Types of information obtained by a network diagnostic include connection speed, Internet protocol (IP) address configuration, network traffic information, and information about blocked Internet traffic.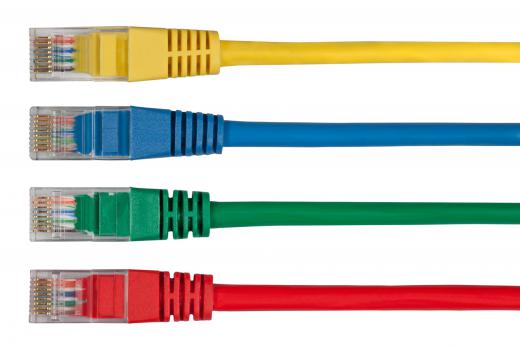 Blocked traffic can be caused by a firewall in the local computer, or it can be implemented by an Internet service provider (ISP) to control Internet customers' usage. A user at work or at school might experience blocked traffic for websites and traffic that has been deemed inappropriate or unproductive by the network manager. Some diagnostic utilities can tell whether an Internet service provider is blocking traffic to a user's connection. If a network administrator has typed in an incorrect IP, the troubleshooting program can identify the problem, as well.
Software to diagnose network problems can be run by a network configuration professional or a knowledgeable home networking enthusiast. A savvy computer user can solve network problems using the information provided by a software network diagnostic tool. These types of network repair tools scan a computer for its configuration and the network speeds to provide information used to figure out the source of Internet connection trouble. A network administrator can also use these tools to monitor user traffic on a network.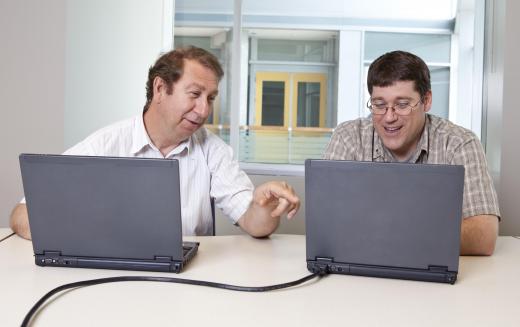 Windows® XP®, Windows® Vista®, and Windows® 7 users can diagnose network problems by accessing "Network Diagnostics for Windows," a software feature in Internet Explorer®. The network diagnostic tool is a menu option located in the "Tools" selection on the menu bar of the Internet Explorer® Web browser. Running a diagnostic in this manner should provide a person with a body of information that can be used to troubleshoot many network connection problems.
AS FEATURED ON:
AS FEATURED ON:

By: tr3gi

Cat5 cable for use with a network.

By: Andrey Khritin

A network diagnostic may reveal if there is a problem with the router.

By: imageegami

When performing a network diagnostic it is helpful to look at the problem using different computers to see if the issues are machine specific.