A one-way pager is pocket-sized telecommunications receiver. The device is used for reception of short messages, called pages. It is also called simply a pager or a beeper, for the beeps that accompany received messages. Pagers were popular in the 1980s and early 1990s, in wide use before the widespread development of cellular phones.
A one-way pager only receives messages. These messages are often only a few digits. They can be numeric or alphanumeric. The most common use of a beeper is to contact someone who can in turn contact the sender. Typically, a page sent to a one-way pager includes simply a phone number. The receiver with the pager may in turn dial the number received to contact the sender. Sophisticated versions have been upgraded to display more text, such as short messages. Two-way pagers have also been developed to transmit short messages as well as receive them.
Since the mid-1990s, a one-way pager is used when only when one-way communication is necessary. Otherwise, two-way pagers or cellular phones could be used. Common uses of pagers remain in hospitals, to page doctors or nurses without requiring an immediate response. Many other jobs employ a one-way pager to contact employers, co-workers, or employees. This method of contact is possible without immediately disturbing the person being contacted.
A one-way pager, like a land line or cellular phone, has a specific telephone number. The number is dialed and an automated message is received. The sender then enters the desired digits, often a phone number where they can be reached. These messages also include pre-designated codes signifying different things, such as a 911 code being used with a telephone number to signify an emergency.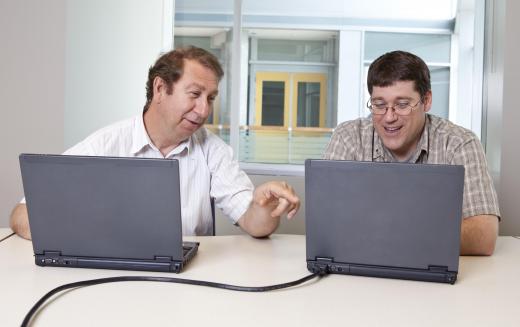 Many paging formats have been put into the public domain to make the different kinds compatible. These include communications protocols such as TAP, FLEX, ERMES, and NTT. These protocols provide transmission of pages and messages between telecommunications devices.
Pagers were first invented in 1956 in London. Pagers are transmitted through radio coverage, and can traverse a city or an entire country. Pages have served on both AM and FM frequencies. In the early 1990s, a one-way pager was an essential accessory for the busy businessman, for parents to give the active teenager always out of the house, or for use in many important jobs.
Pagers, though, since the 1990s have been in declining use. A one-way pager is now quite uncommon, though they are required of most doctors, emergency personnel and IT workers. This type of pager now transmits through satellite networks. Many different brands continue to make such devices, though they are becoming obsolete to the two-way pager.
AS FEATURED ON:
AS FEATURED ON:

By: JPagetRFphotos

Nurses and doctors may use one-way pagers.

By: Tyler Olson

Emergency medical personnel may utilize one-way pagers.

By: imageegami

IT workers may utilize one-way pagers.

By: TTstudio

One-way pagers may be used for the reception of short messages, or pages.