A personal digital assistant (PDA) phone is a handheld computer and cell phone in one, sometimes referred to as a smartphone. Features vary depending on the brand and model, but a PDA phone can incorporate everything from wireless Internet to Bluetooth® networking, camera, video, integrated audio player, a calendar, address book, to-do list and notepad along with other applications. Touch screen technology is available on select models.
A PDA phone integrates a miniature keyboard for typing text messages, emails, making notes and entering data into applications such as the event calendar or Web browser. The keyboard can take different forms, depending on the model. Some keyboards are built into the numpad, just like standard cell phones, while other models have a thumb QWERTY keyboard. PDA phones with touch screen technology might offer an on-screen keyboard used with or without a stylus.
Older PDA phones were made with monochrome LCD screens, but contemporary models display beautiful color. Use your PDA phone to share pictures and videos with friends and family. Outgoing ports on some models can be used to connect the device to a television or projector for easier viewing or for presentations. Stuck somewhere with a long wait? Download a movie from the Web and watch it on your PDA phone, or plug in earbud headphones and browse your music library.
When it comes to sharing files, these devices are ready to interface a number of ways. For business applications, synchronization is vital. Synching the device with a computer will update (and backup) calendar events, the address book and other select data. Synchronization might be accomplished through a docking station, a USB cable connection, a wireless personal area network (PAN) using Bluetooth®, or via a wireless local area network (WLAN).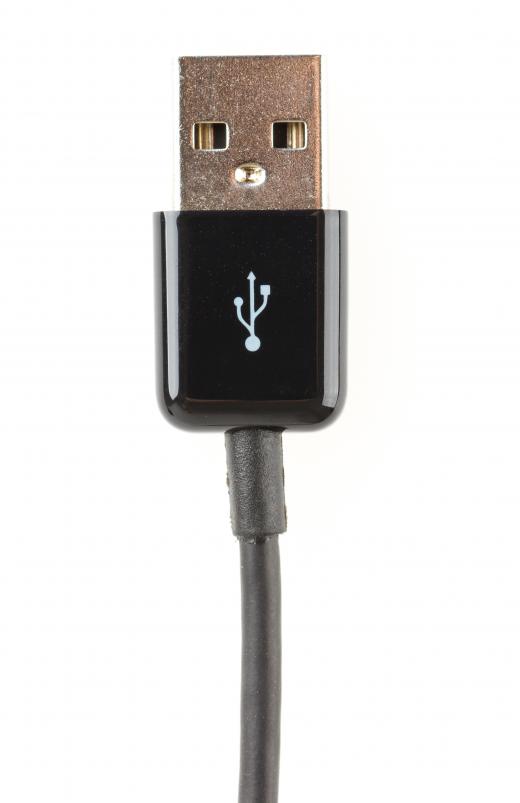 Built-in Bluetooth® will also allow a user to easily connect the PDA phone to a computer or another mobile device to pass or share data quickly and easily. Swap pictures, free ringtones, wallpaper and more. Unlike WLAN which requires a fair amount of networking knowledge to connect two computers, Bluetooth® software allows the user to pair up the PDA phone with a computer or another Bluetooth® enabled handheld with just a few clicks.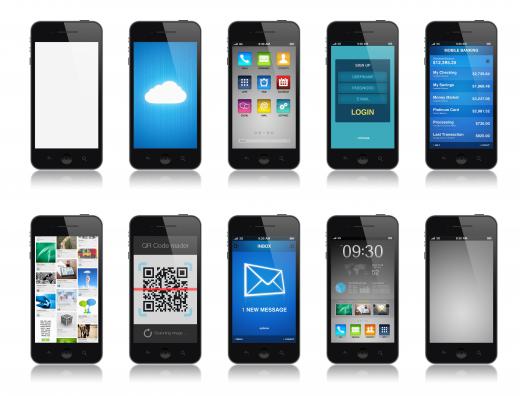 PDA phones are handy palmtop computers that are highly mobile and very versatile – some might even say addictive! A few popular brands include the RIM® Blackberry®, Apple® iPhone®, the HTC® Touch series, Nokia® N-Series and Palm® smartphones, though there are many more. If buying from a third-party, check with the carrier first to make sure the PDA phone is supported.
AS FEATURED ON:
AS FEATURED ON:

By: amorphis

A PDA phone.

By: N-Media-Images

A smartphone with a touch screen.

By: michaklootwijk

PDA phones are usually connected to a computer with a USB cable.

By: bloomua

Apple's iPhone is one form of a PDA phone, which combines a handheld computer with a traditional cell phone.

By: Maxim Tupikov

PDA phones without Bluetooth technology can be connected to a computer using a sync cable.