What is a Raster Image Processor?
A raster image processor (RIP) is a piece of the printing system that creates a raster image or bitmap prior to the image being sent to a printer for printing. Typically, the input the raster image processor receives is vector-digital information that is encoded in the form of a high-level page description language (PDL) such as XPS, PostScript or Portable Document Format (PDF). However, the input the RPI processes can be another bitmap. In this case, the RPI applies smoothing and interpolation algorithms before the final output bitmap or raster is produced.
A typical raster image processor is a software application such as Ghostscript or GhostPCL that performs various stages of raster/bitmap production on the computer. However, some printers boast firmware or dedicated hardware raster image processing units that perform their raster processing on the printer unit itself. In previous years, the raster image processor was a piece of hardware which received the input data via an interface and which subsequently "masked" the image by enabling or disabling the pixels of the device on which the image was to be produced.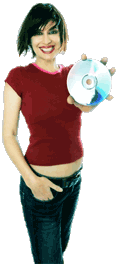 Broadly speaking, there are three main stages which the raster image undergoes in the raster image processor before the image is ready for the final print. These are: interpretation, rendering and screening, with the first two stages often performed concurrently by the raster image processor.
The interpretation stage of the process involves the translation of the page description language into a representation of that page. This is performed per-page and so after each page to be printed has been processed, the page is discarded and ready for the next page. Rendering transforms the representation built-up during the interpretation phase into a tone bitmap. The stage just before the print is the process of screening, where a bitmap of continuous tone is converted into a pattern of dots, a halftone. The raster image processor typically performs one of two standard types of screening. These screening methods are Amplitude Modulation (AM) and Frequency Modulation (FM). In the former screening method, the dots sizes vary and they are arranged in a fixed framework. Whereas in FM screening, the dot sizes are of a constant size and are arranged randomly in order to produce areas of darkness and lightness.
AS FEATURED ON:
AS FEATURED ON:

Woman holding an optical disc