What is a Reverse DNS Record?
A reverse Domain Name System (DNS) record is a feature of DNS technology that allows an Internet Protocol (IP) address to be translated into a domain name. This is in contrast to the more widely used forward DNS record, which translates a human-readable domain into a series of numbers understood by software on the web. Separate records are kept for both types of lookup, and they have different uses. Reverse DNS records may be used for network troubleshooting or anti-spam purposes, but are not usually associated with web browsing.
The DNS associates human-readable domain names with the IP addresses used by web browsers and other software. Millions of computers around the world store and exchange DNS records, creating the Internet equivalent of a global phone book. In most cases, the system is used to translate a web address or domain name, such as example.com, into an IP address like 192.0.32.10. This action is also known as a forward DNS lookup. A reverse DNS record is used to perform the opposite action: translating a known IP address into a domain name.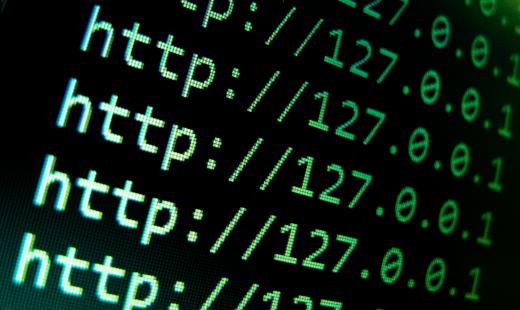 DNS uses separate records for forward DNS lookups and the less common reverse lookups; example.com may point to 192.0.32.10 in a forward lookup, but 192.0.32.10 won't necessarily point back to example.com in a reverse lookup. In technical jargon, a reverse DNS record is known as a "Pointer Record" (PTR), while the forward record is known as an "address" (A) record. The former is often maintained by an Internet Service Provider (ISP) or web hosting company, while the owner of a domain is responsible for the latter. A PTR can also contain entries for both IPv4 addresses, as used in the above examples, or addresses from the more recent IPv6.
A reverse DNS record is most commonly used for troubleshooting, system monitoring, and anti-spam purposes. Some domains may omit this type of record because it has no impact on web browsing and many other types of Internet traffic. Vintage network tools like traceroute and ping use reverse DNS records, as do many enterprise management and network backup tools. Many anti-spam tools examine the PTR of a domain when evaluating incoming e-mail, and may block messages that appear to come from domains with a mismatch or those commonly associated with low-quality ISPs. Conversely, a reverse DNS record that matches its forward DNS cousin can be a strong indicator of a legitimate domain, and many email tools are more likely to accept messages from domains with such a match.
AS FEATURED ON:
AS FEATURED ON:

By: iinspiration

DNS technology translates IP addresses into domain names.