An RJ45 socket is a type of connector that is used to facilitate communication between two or more devices in a network. It resembles a telephone jack and is primarily used in Ethernet and computer networks. While an RJ45 socket resembles jacks used for telephone networks and wiring, it is characterized by a wider design.
The purpose of an RJ45 socket is to provide enough bandwidth and capacity for computer networks. Since data needs to be transferred over some form of cabling or wiring, a computer's hard drive will usually have Ethernet ports which RJ45 cables can plug into. The wiring may extend to a modem or Ethernet device which connects to a wall socket. An RJ45 socket serves as a gateway to a telecommunications network that transmits data signals from one location to another.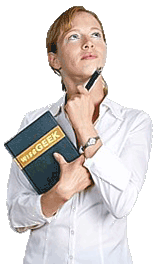 RJ45 sockets were once used to provide traditional telephone service. Most customers, however, did not require the increased capacity that an RJ45 jack can provide. Since the idea of using these sockets for traditional phone service never gained much popularity, they became a viable option for computer networking, high-speed Internet and Ethernet service.
The eight pin design gives the RJ45 socket its wider appearance. It also increases the capacity for data transmissions. This is why this type of wall socket is used primarily for Ethernet and high speed Internet connections. When a telecommunications company receives an order for data lines, it will almost always install some type of RJ45 jack or socket.
Telephone service works in a similar fashion, but is typically handled through RJ11 sockets. In comparison, RJ11 sockets do not contain as many connectors. An RJ45 socket contains eight connectors and is a registered jack with the local telephone company.
Jacks connect a building's inside wiring to a demarc, which is a point of separation between the telephone company's outside wiring and the customer's wiring. Outside wiring runs from the telephone company's utility poles or connection box into individual buildings in order to provide service. The RJ45 socket serves as an interface where devices can connect or tap into network wiring.
Each RJ45 connector has both male and female connections that correspond to a jack or wall socket. Various telephone wiring is usually assigned to one of the eight pin connectors that make up the lower portion of an RJ45 connector. Some of the pins carry out special functions, such as programming resistors.
AS FEATURED ON:
AS FEATURED ON:

Woman holding a book