An Registered Jack 45 (RJ-45) port is a data port often found on computers, network routers, switches and hubs. It is commonly used for an Ethernet or serial connection with an 8 position 8 conductor (8P8C) jack. In the past, some modems and telephones included a port that used a true RJ-45 jack. Although the 8P8C jack is not identical to the RJ-45, the data port commonly retains the name.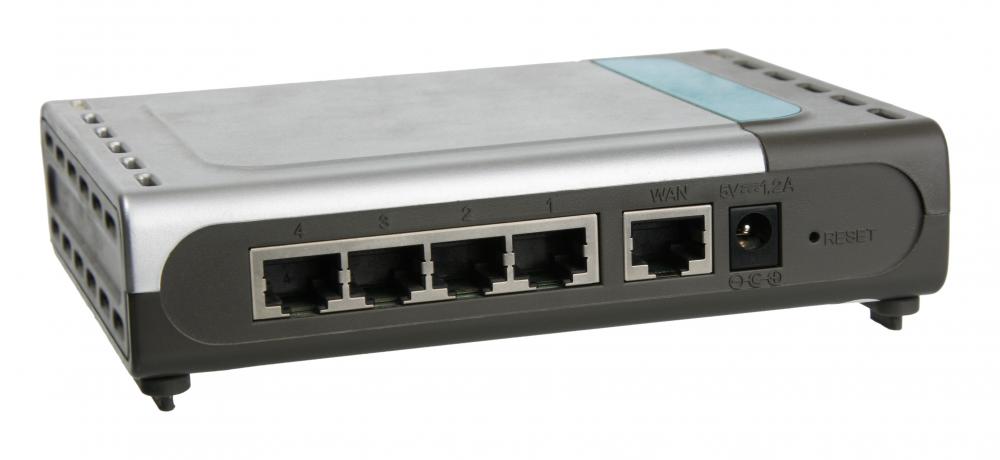 The most common RJ-45 port uses four of the 8P8C wires for Ethernet communications. Pins 1 and 2 are the transmit pair, while pins 3 and 6 are the receive pair. The port generally connects devices using a Category 5 (CAT5) or Category 6 (CAT6) twisted-pair cable. This port and cable combination typically supports communication speeds of up to 1 gigabit per second (Gbps). Unlike a true RJ-45 jack, the 8P8C jack includes all eight conductors and does not have an extra "key" tab.
An RJ-45 port for serial communications may use all eight wires of the 8P8C modular connector. Some Integrated Services Digital Network (ISDN) connections often use up to six of those wires. Two conductors may carry power while the other two are Tip/Ring signals. Another type of ISDN device may use four wires for transmit/receive pairs instead of two for Tip/Ring.
The original port design for use with a modem — now obsolete — followed the RJ-45 specification. The true jack has eight positions, but only two conductors that carry Tip/Ring signals. Pins 7 and 8 short out a resistor on the device, indicating the presence of a cable. RJ-45 is one of several registered jacks used for telephone connections. Registered Jack 11 (RJ-11) is almost always used for household phone wiring.
A modern gigabit Ethernet device is better served with a modified RJ-45 port. Augmented RJ-45 (ARJ45) and GigaGate 45 (GG45) are newer standards designed for high-speed communications. Both support 10 Gbps and faster connections using CAT6 and Category 7 (CAT7) cables. ARJ45 connectors come in two varieties: one for 8-pin CAT6 cables, the other for 12-pin CAT7 cables. In contrast, one GG45 connector can accommodate either type of cable.
Siemon Labs' TERA is a different type of high-speed connector. It does not use the RJ-45 form factor, but can be plugged into the same port with a special patch cord. Often used to carry broadcast video, it is also designed for speeds of 10 Gbps and faster.