What is a Systems Integrator?
A system integrator is a person or company that combines several different components into an entire working system. For instance, a company wishing to put together an automated work cell may hire a systems integrator to design and implement this project. The systems integrator may need to locate a supplier of a robotic arm, a machine vision system, a material handling system, the safety system, and tie all of these separate pieces together so that they work together as a whole.
The system integrator requires a special set of skills. While the systems integrator may not need to know how to build all of the components that make up the entire system, a good understanding of how they work and how they will fit together is required. In many cases the various components will not originally be meant to be used together. The systems integrator will need to work with the manufacturers of the various components to solve any conflicts between the components.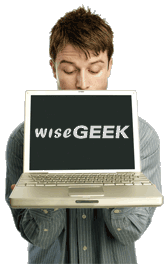 Many industry standards have slowly been developed to make the systems integrator job easier. There are even software packages that allow the systems integrator to develop models to see how the system will interact together, though the emphasis is usually on the physical level. For instance, if there are two or more robots in a work cell, are the programs running on each robot co-ordinated sufficiently that there are no collisions? Fortunately, this problem is frequently the most easily solved in the systems integrator project.
Problems with electrical interference and miscommunication between devices are frequently much more difficult for the systems integrator to solve. Minor variations in the application of various industry standards can make even two systems using the same supposed protocol unintelligent to each other. Most perplexing is that frequently it may work most of the time, with only some infrequent exception causing the problem.
AS FEATURED ON:
AS FEATURED ON:

Man holding computer