A terabyte (TB) is a large allocation of data storage capacity applied most often to hard disk drives. Hard disk drives are essential to computer systems, as they store the operating system, programs, files and data necessary to make the computer work. Depending on what type of storage is being measured, it can be equal to either 1,000 gigabytes (GB) or 1,024 GB; disk storage is usually measured as the first, while processor storage as the second.
In the late 1980s, the average home computer system had a single hard drive with a capacity of about 20 megabytes (MB). By the mid 1990s, average capacity increased to about 80 MBs. Just a few years later, operating systems alone required more room than this, while several hundred megabytes represented an average storage capacity. As of 2005, computer buyers think in terms of hundreds of gigabytes, and this is already giving way to even greater storage.
With the advent of graphic, video and music files, home studios, paint and photo programs, and advanced desktop publishing applications, storage seems to be as wise an investment as real estate. The cost of hard disks has dropped dramatically over the years and continues to do so, even as speed and reliability increase. With the fall in price, more people are installing RAIDs (Redundant Array of Independent Disks) to provide not only storage room, but also redundancy, error-checking, increased performance and backup. A RAID is a series of hard disks working together as a single storage unit. Today a RAID array can easily surpass the 1 terabyte threshold.
Storage space is measured in bytes, which are made up of 8 bits of data. When measuring the number of bytes in a kilobyte (KB) or larger unit, however, there can be differences depending on what standard of measurement is being used. Processor or virtual storage is typically measured using binary:
1,024 megabytes = 1 gigabyte
1,024 gigabytes = 1 terabyte
1,048,576 (1,0242) megabytes = 1 terabyte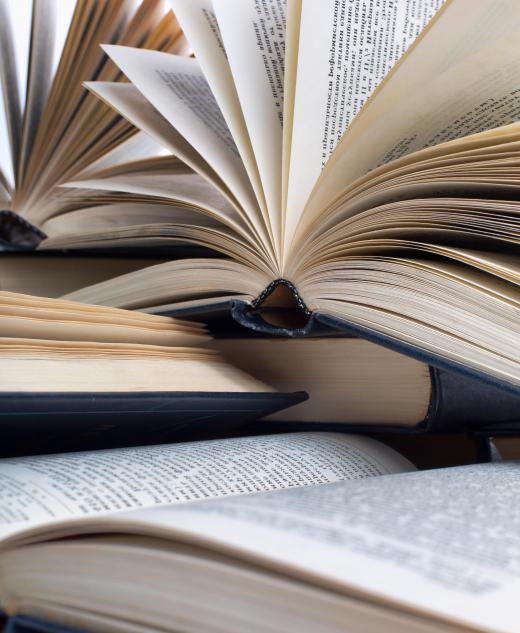 From the opposite extreme, starting at the smallest units of measuring data, it takes an octet, or eight bits, to make one byte. Bits are binary digits of 1 or 0 (ones or zeros). A string of eight makes up the single byte that represents a single character, such as a letter or punctuation mark. Over one trillion bytes, or exactly 1,099,511,627,776 bytes, make up a terabyte, or more than eight trillion bits!
Disk storage space is usually measured using the International System of Units (SI). By this standard, 8 bits still equal 1 byte, but 1,000 bytes make a KB. This means that a 1 terabyte hard disk holds 1,000 GB or 1012 bytes.
Though the terabyte represents an enormous amount of storage, the petabyte is waiting just beyond. The petabyte is made up of 1,024 (or 1,000) terabytes.
Tera is Greek for monster, while the word byte was coined in 1956 by Werner Buchholz.
When discussing digital storage units, you may often hear data measured by the number of gigabytes or megabytes it takes up. You'll rarely hear of any file that is measured by terabytes. This is because a terabyte represents a massively large amount of data. It is equal to 1,000 gigabytes or 1,000,000 megabytes. For the average computer user, this level of storage will never be a necessity, but for some, it is a requirement. Read on for more information if you're curious about how a terabyte can be used and why it's significant in the realm of digital processing.
Who Uses Terabytes?
Terabytes can be used by any computer enthusiast, but they're most often utilized by people who need a large amount of storage. Types of files that contain sizeable data include games, photos, videos, and software. As such, some of the computer users who may require a terabyte of storage include the following:
Professional gaming enthusiasts
Photographers and videographers
Software developers and coders
Any of these people may require a terabyte of storage in order to safely store all of the files on their computer. There are many other people who need a terabyte of storage too, though. If you happen to love movies and have several movie files downloaded directly to your hard drive, investing in a terabyte of storage may not be a bad idea. A terabyte will ensure that you have enough space for movies as well as all the other photos, videos, games, and software you might need to store on your computer.
How Can I Store a Terabyte?
If you've realized that you need a terabyte of storage, how exactly do you get it? Most computers come with a standard storage of about 500 gigabytes, which is hardly sufficient if you habitually deal with large file sizes. In order to store a terabyte of data, you will need to invest in additional hard drive space or space in the cloud. There are pros and cons to hard drive and cloud storage, so it's a matter of personal preference which one is better suited to your needs.
If you do opt for cloud storage, there are an array of options available to help you obtain a terabyte of storage. It's important to note that a terabyte of storage in the cloud is different than a terabyte of storage on a hard drive. When a file is stored in the cloud, it is not physically stored on a disk the way it is when it's stored on a hard drive. Instead, it is stored on a server that's hosted and accessed online.
What Kind of Hardware Do I Need for a Terabyte?
If you've decided that you would rather store your files on a physical disk than host them in the cloud, you'll likely need to invest in new hardware for your computer. The easiest way to gain access to a terabyte of storage is to get a new hard drive for your computer. A hard drive is an electronic device for data storage that stores and retrieves data through magnetic programming. Hard drives are typically more affordable than cloud-based storage, and they also offer the benefit of physical storage rather than online hosting.
If you want to invest in a new hard drive for a terabyte, you can find one at most online retailers. It's important to do your research to find a brand that's trustworthy and a product that comes with good reviews. Make sure, too, that you select a hard drive that's compatible with your computer. Some hard drives are only compatible with PCs, for example, while others can only be used with Mac computers. Read all of the specifications before you make your purchase to ensure you're getting what you need.
What Can I Do With a Terabyte?
Once you have a terabyte of storage at your disposal, what can you do with it? The possibilities are endless! In addition to the aforementioned uses of storing photos, videos, and movies, you can also use a terabyte for the following:
Store a library of music
Host high tech software
Store large quantity of emails
Keep a back up of hard drive
There are an array of different uses for a terabyte. Whether you opt for cloud storage or a physic hard drive, you can enjoy immense storage and secure back up for all of your most important files. Invest in a terabyte if you're ready to take your storage to the next level.
AS FEATURED ON:
AS FEATURED ON:

By: meepoohyaphoto

A terabyte is a measurement of storage capacity on a computer's hard drive.

By: Brett Mulcahy

Early on, average home computers held about 20 megabytes; one terabyte is equal to 1,048,576 megabytes.

By: Nomad_Soul

A gigabyte can hold the information equivalent of about 1,000 thick books.