What is a Triband GSM Phone?
A triband Global System for Mobile Communications (GSM) phone is a phone that is capable of working on any of three frequency bands to place and receive calls. The particular bands on a cell phone can vary between models and can largely depend on the needs of the cell phone owner. Cell phone owners will have to consider where they need to use their phones when selecting a suitable triband GSM phone.
To understand what a triband GSM cell phone is, users first should realize that GSM cell phones can operate on four different frequency band types: 850 megahertz (MHz), 900 MHz, 1800 MHz and 1900 MHz. A triband GSM phone can work on any three of these frequency bands. The three bands chosen by the consumer can dictate where the phone can be used. When choosing bands, cell phone owners need to consider where they travel or where they anticipate needing to use the phone, because some bands work only in certain parts of the world. Researching which cell phone bands work in specific locations can help a consumer choose the appropriate triband combination for his phone.
For example, a cell phone user who lives in the United States probably would want to select a triband GSM phone that operates on at least the 850 MHz and 1900 MHz frequencies, because 850 MHz and 1900 MHz are the frequencies that are used in North America. Including these two frequency bands on a cell phone means that the owner can use the phone in both rural and metropolitan areas easily. Cell phone owners might want to select the additional band based on what European, Asian or African country they might to travel to in the near future.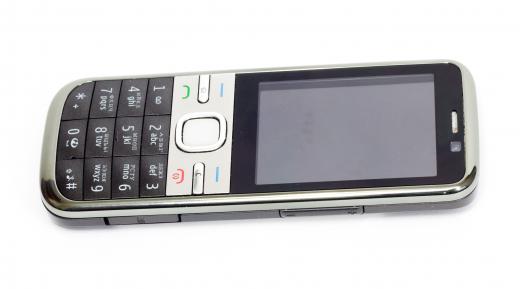 In addition, there are what some cell phone users call "European" and "Americas" triband GSM phones. In a typical European triband phone, the 900 MHz, 1800 MHz and 1900 MHz frequency bands are supported, giving total phone coverage in Europe, Africa and Asia and access to one network in the Americas. In a typical Americas triband phone, the 850 MHz, 1800 MHz and 1900 MHz frequency bands are supported, so that the phone can work everywhere in the Americas and with at least one network in Europe, Africa or Asia. The majority of international countries are capable of using the 900 MHz band.
Quadband phones are becoming more attractive in the cell phone market. These phones can work seamlessly in the United States and in foreign countries because they use all four frequency bands. Choosing a quadband phone can take the guesswork out of picking a triband GSM phone that is compatible with a cell phone owner's lifestyle and needs. With a quadband phone, a cell phone user hypothetically can use his or her phone anywhere.
AS FEATURED ON:
AS FEATURED ON:

By: ibphoto

A triband GSM phone requires the use of a SIM card.

By: schankz

A triband GSM phone.

By: Syda Productions

Triband phones should be sufficient for people who use them locally or regionally.