A USB headset is a convenient way to communicate with other people through the computer. The headset consists of headphones and an attached microphone that connects to your computer or laptop through a USB port. Various programs will sync up with the USB headset and allow you to speak to your friends, family, or co-workers while you perform other tasks on your computer.
A USB headset is especially beneficial because it generally offers plug-and-play capabilities. This means that in many instances you will be able to connect the headset to your computer and use it immediately without installing any software or having to manually set it up. This makes these headsets a great idea for friends and tech-challenged relatives living in different parts of the world.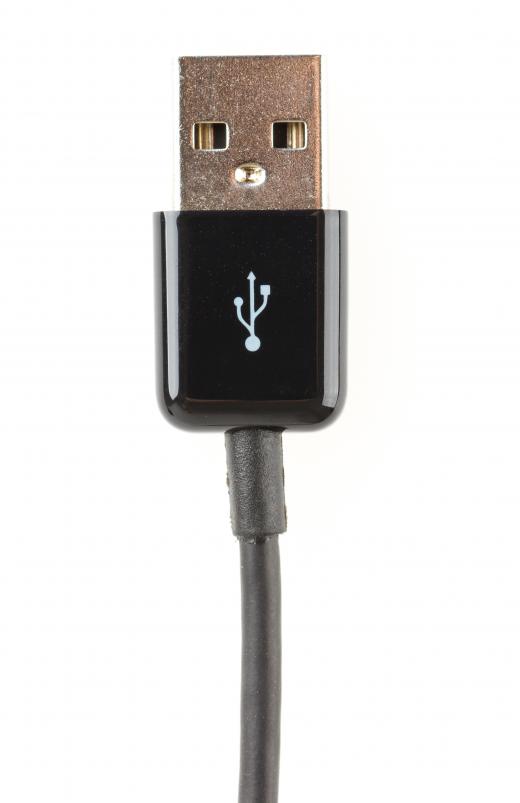 The voice and sound quality on a USB headset is generally very good. This is because the signal is digital, which produces a better quality sound. Most USB headsets also feature volume adjustment and mute buttons directly on the headset. Some headsets only require an open USB port on your computer, while others offer the option of connecting to a headphone and microphone jack -- if these features are important to you, be sure to read the packaging and instructions carefully before buying.
You can find a USB headset in either a wired or wireless variety. Wireless headsets are becoming especially popular for situations in which roommates or family members may not want to hear everything, but where you do not want to be tethered to the computer. On the other hand, wired headsets tend to offer better sound quality.
There are many different functions you might use a USB headset for. Voice-over Internet Protocol, or VoIP, is currently very popular for internet conferences and web meetings. Many people are also using VoIP in their homes to catch up with friends or relatives who live around the world.
USB headsets also work well for online gaming. Some specially designed headsets also work with specific gaming consoles that allow for collaborative online play. If you travel frequently, you will probably want a headset to listen to music, watch movies or communicate with co-workers on your laptop.
Prices for USB headsets range from the very inexpensive to top-of-the-line stereo quality. These headsets can be found in most electronics stores, computer stores, and online. They often offer a limited warranty, and some offer a trial period with a money-back guarantee.
AS FEATURED ON:
AS FEATURED ON:

By: michaklootwijk

A USB cable connects a USB headset to a computer.

By: Yuriy Shevtsov

USB headsets might help people to voice chat with others online and keep their hands free to type.

By: macbrianmun

USB cables are used to connect devices -- such as headsets -- to computers.