What Is a Voicemail Server?
A voicemail server is a computer server that is capable of holding a large number of voicemail messages; it is usually used by businesses rather than individuals because of the cost of operating and maintaining it. Like most servers, a voicemail server can store massive amounts of memory, so it can store thousands of voicemails at once. For storage, a voicemail is converted into an audio file and stored within the server. This type of server commonly has many different inboxes, so each employee or user can receive messages privately, without an administrator having to properly route the voicemails. The server on which the voicemails are stored can email or text message users so they know new voicemails have entered the server.
Many servers are built to hold information and route data from one destination to another, and a voicemail server performs both duties. This server must be able to hold hundreds, if not thousands, of voicemails at once, especially for large corporations with a lot of employees. Voicemails may be necessary for users, especially in businesses in which employees frequently receive orders or customer requests via voicemail, so the server must be able to hold files safely without accidentally erasing them.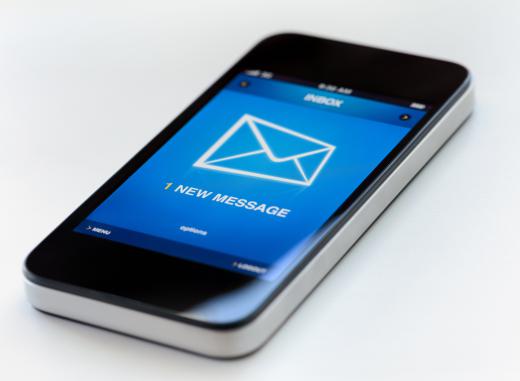 To route files to the correct place, most voicemail server applications include many separate inboxes, one for each employee or department, depending on how the business is operated. Having separate inboxes ensures that each person will get his or her voicemails with minimal problems. This also makes it easier for administrators, because manually routing voicemails can take hours and can be very difficult without listing to every voicemail that comes into the system.
Voicemails are essentially recorded audio files. After voicemails are recorded, the voicemail server converts them into generic audio files that most mobile phones or computers will be able to play without the need for special software. Locks and encryptions are generally placed on the audio file to keep the messages safe from hackers.
When a voicemail server receives new voicemails, it generally alerts the person who owns the inbox via an email or text message. Not only is the server able to send alerts to many devices, but many devices can be used to access the voicemail server. Any device that has Internet access can be used to retrieve and play voicemails from this server, making it much easier for a user to hear his or her messages.
AS FEATURED ON:
AS FEATURED ON:

By: bloomua

A voicemail server can email or text message users so they know they have new voicemails.

By: arthurhidden

With virtual voicemail, there is no need for a home answering machine or office telephone system with voicemail capability.