What is a WLAN Network Adapter?
A wireless local area network (WLAN) is typically comprised of a group of computers in a physical location that are connected together via a WLAN network adapter. These adapters may take the form of a stand alone router or a unit that is combined with a cable or digital subscriber line (DSL) modem. Some wireless routers include a number of Ethernet ports, while others will only allow wireless connections. The two main functions of a WLAN network adapter are to share an Internet connection between local devices, and to share files and other resources locally.
A WLAN network adapter will typically operate under one or more of the common wireless standards. If a particular router is able to interface with more than one type of wireless signal, it may be possible to set it to only accept connections from one type. While this may disallow certain older devices from connecting to the network, in certain circumstances it might improve performance or stability. When setting up a wireless LAN, it is important to obtain a WLAN network adapter that will work with the wireless specification of the devices that will need to connect to it.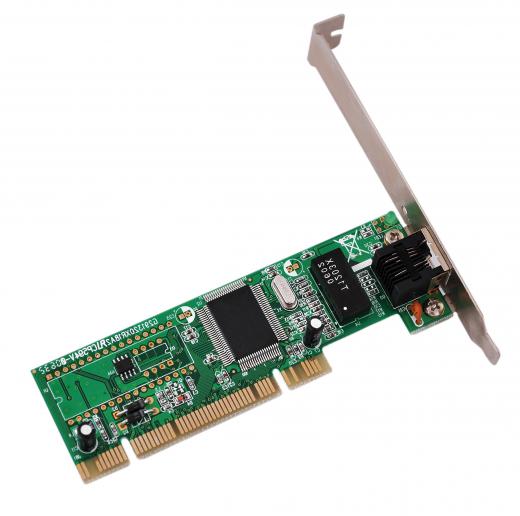 The primary function of a WLAN network adapter is typically to connect one or more computers both to each other and the Internet, though a number of other devices may be networked as well. Many printers offer wireless or wired network functionality, in which case they may connect to the WLAN network adapter and become available to any computer in the network. There are also various networked data storage solutions that can connect to a wireless router, making the files accessible to the entire network.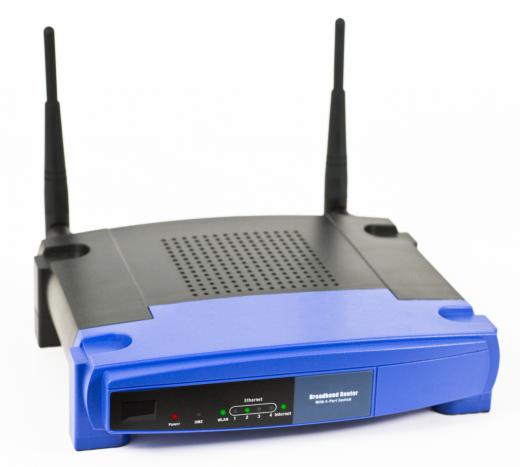 Video gaming devices are often able to access a WLAN network adapter as well, allowing for Internet-based gameplay. Some systems will have built-in wireless, while others may require a network adapter. It is also possible that certain gaming systems will not work properly with particular routers. In these cases, it is common for the manufacturer of the game system to publish a list of known compatible or incompatible network adapters.
If a network becomes sluggish or unresponsive, it may become necessary to reset the network adapter. This can be due to a number of different causes, but a reset will often clear them up. Some routers will have a small hole on the back or underside into which a pin may be inserted, while others can be reset by simply unplugging them from power for a specific amount of time. If these procedures don't properly reset the router, the manufacturer may need to be contacted for detailed instructions.
AS FEATURED ON:
AS FEATURED ON:

A network adapter.

A wireless router, part of a WLAN.

By: zsollere

A WLAN network adapter.