A wristwatch TV is one of a new generation of electronic devices designed to be worn on the user's body. Presently, the wristwatch TV models available are not the mythical 'two-way communicators' featured in Dick Tracy's world, but they are a vast improvement over earlier attempts to miniaturize television sets. A new electronic component called a Thin Film Transistor (TFT) uses Liquid Crystal Display (LCD) technology to replace the bulky cathode ray tube found in traditional television sets.
The concept of a wristwatch TV is not as new as some may think. Back in 1982, the Japanese watch and electronics company Seiko released what was considered to be the world's smallest television set. To emphasize the portability feature, Seiko designed a watch band capable of supporting this wristwatch TV system.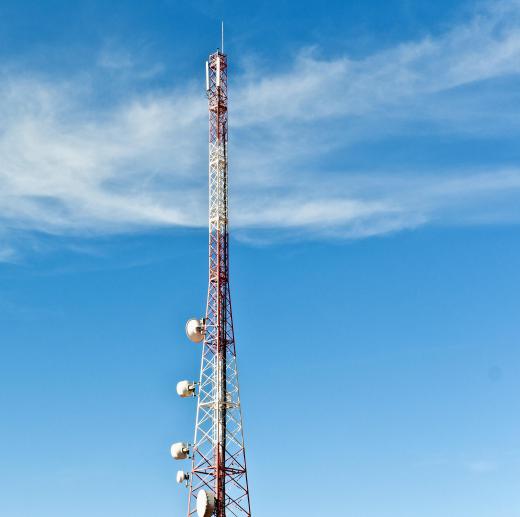 Unfortunately, the initial market price was prohibitive -- close to $1000 USD when expressed in 2005 inflation-adjusted terms. The black & white TV screen provided a low-quality picture, but the audio quality was acceptable. With few buyers and a laundry list of technical restrictions, Seiko's entry into the wristwatch TV market was withdrawn after a few years. It can be glimpsed, however, as one of the high-tech gadgets in the James Bond film Octopussy.
As television technology advanced from the bulky cathode ray tube to the LCD and plasma screens of today, the idea of a practical wristwatch TV was revived by the Japanese company NHJ. Using the same TFT system as full-size LCD displays, NHJ has developed one of the first color wristwatch TV sets available to consumers. TFT uses a series of liquid crystals which react to electronic impulses by changing intensity and color. These liquid crystals are sandwiched between two transparent sheets which deliver electronic signals to duplicate television transmission signals.
The wristwatch TV developed by NHJ features a 1 inch (2.54 cm) by 1.5 inch (approximately 3.25 cm) color screen, along with a digital watch display. A special lithium polymer battery provides up to one hour of power between three hour recharging cycles. The earpiece attachment also doubles as the antenna wire, which can tune in VHF and UHF signals in the area. Reception is variable, based on the signal strength of the broadcasting station and the location of the user.
Some may wonder about the practical uses of a wristwatch TV. Those who are temporarily cut off from civilization might benefit from local news and weather broadcasts. Wearers might also be able to watch a favorite television show while on a lunch break at work. A wristwatch TV could prove useful in waiting rooms or on long commutes to work. Sports fans can watch the end of a game as they perform chores or change locations. The NHJ wristwatch TV can also be linked directly to an AC adapter, providing up to three more hours of television viewing.
The initial list price of an NHJ wristwatch is a surprising $200 USD, much more affordable than the Seiko model of yesteryear. Although mobile phone systems are beginning to feature their own color television systems, a wristwatch TV does not require a service contract or access to communication towers to work.
AS FEATURED ON:
AS FEATURED ON:

By: Anibal Trejo

Wristwatch TVs do not require access to communication towers.