What is a YouTube™ Celebrity?
A YouTube™ celebrity is a person, and in some cases, an animal, who has gained widespread recognition on the Internet and beyond by appearing in a video featured on YouTube.com. Not all YouTube™ celebrities have achieved their status voluntarily. Particularly during the early stages of viral videos, certain YouTube™ celebrities were unaware that they had been filmed on video or that that video was later uploaded onto the Internet. In these cases, where the origin of the YouTube™ celebrity was difficult to track down, they were often given a nickname that described their video, such as "Star Wars Kid," "Angry German Kid," or "The Bus Uncle."
After YouTube™ was purchased in 2006 by Google™, it saw a rise in popularity as the website for Internet videos. Since then, many companies have sought to capitalize on the potential for viral marketing inherent in videos on YouTube™. In turn, this movement has also given rise to YouTube™ celebrities such as lonelygirl15, who was featured in a series of diary-styled videos as teenage Vlogger (video blogger), Bree, but was later revealed to be professional actress, Jessica Lee Rose, who had been acting out a series of scripts pioneered by the Creative Arts Agency (CAA).
Another example of a popular YouTube™ celebrity is 26-year-old Wisconsin resident and "Queen of YouTube," Nornna. Nornna developed a cult-following on YouTube™ through posting a series of over 600 home videos of herself and her cat, Patches. The videos feature the YouTube™ celebrity performing mundane, daily tasks, such as combing her hair or eating a corn dog in silence.
One of the most popular examples of an animal-turned-YouTube™ celebrity is "The Dramatic Hamster." A short clip from a Japanese television show, the video features a prairie dog that turns dramatically towards the camera, giving a suspenseful stare. "Dramatic Hamster" was later parodied in a video Mash-Up by the band, Weezer for their song Pork and Beans.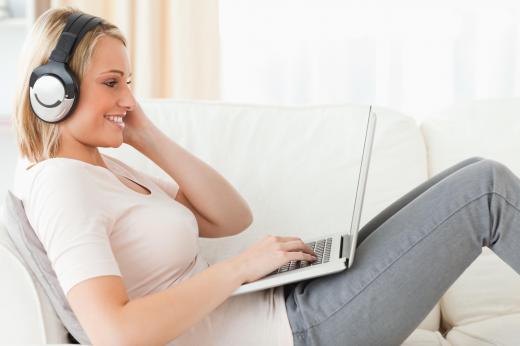 YouTube™ celebrities that have used Internet video to further their careers independently in the media include Tay Zonday, Obama Girl, and Andy Milonakis. These and other YouTube™ celebrities have garnered media exposure on television, newspapers, and in some cases, acquired corporate sponsors that pay for product placement within the videos that feature them.
AS FEATURED ON:
AS FEATURED ON:

By: fred goldstein

YouTube celebrities have used Internet video to further their careers.

By: Haider Y. Abdulla

Video blogging, also sometimes called vlogging, is a means of recording a journal for publication on the Internet.

By: WavebreakmediaMicro

YouTube celebrities might get famous for different music or video clips they publish online.