Born Adam Nyerere Bahner on July 6, 1982, Tay Zonday is a singer, songwriter and keyboardist who first gained fame in 2007 through his original song, "Chocolate Rain" and its accompanying video. An American Studies graduate student at the University of Minnesota, Zonday was not permitted to listen to pop music growing up. Unbeknownst to his parents at the time, to whom many of his songs are dedicated, he began downloading popular music from the Internet once services such as Napster became available.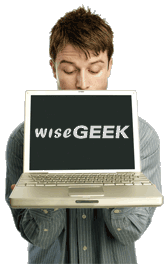 Within one month of releasing "Chocolate Rain" on the Internet, Tay Zonday was invited to appear on the Opie & Anthony Show, which led to subsequent media exposure soon after on Jimmy Kimmel Live, CNN, Foxnews as well as the front page of Sunday's Los Angeles Times.
The viral appeal and popularity of "Chocolate Rain," which has been viewed over 28 million times on YouTube, hinged on a number of juxtapositions within the video. There is Zonday's baritone voice in contrast with his youthful appearance; the repetitive, synthesized chorus of the song and its puzzling lyrics; and the amateur quality of the video itself, which appears to have been staged in a home recording studio and is captioned with the line, "**I move away from the mic to breathe in."
Several Mash-Ups and spoof videos of "Chocolate Rain" also circulated on the Internet following its debut. Even established artists such as Green Day, John Mayer and Weezer took turns at parodying the video in their own works. More mainstream recognition followed Tay Zonday when he collaborated with Dr. Pepper to star in a commercial promoting the Dr. Pepper Cherry Chocolate beverage. Zonday was also featured in a commercial for Comedy Central's Last Laugh 07.
In addition to "Chocolate Rain," Tay Zonday has released other original songs such as "Demon on the Dance Floor," "Do the Can't Dance," "The Only Way," and the autobiographical "Internet Dream." From time to time, Zonday engages in discussions with fans about the meaning of his lyrics on his personal MySpace page.
Tay Zonday is a popular example of the YouTube celebrity phenomenon made possible in recent years through viral videos. Other YouTube velebrities include Obama Girl, The Star Wars Kid, and The Bus Uncle. While some viral video stars have become YouTube celebrities on the basis of candid videos or without their consent, Tay Zonday represents a category of YouTube celebrity that has capitalized on the viral nature of the Internet to achieve mainstream relevance and success.