What Is an Education Portal?
An education portal is a specially designed website that provides a host of educational services. The term portal was historically used to describe a port or location of multiple loading and offloading activities. It is now used most widely to describe a multi-function website that includes public and private sections, data retrieval and submissions tools, personalized content, and often links or connections to education related systems or services.
The ability to provide personalized, user-specific content is central to the core functionality of an education portal. The technology required to support this type of website structure became widely available in the mid 1990s, with the advent of user management functionality as part of a web server. There are two ways to provide this content: a series of template forms or the use of a content management solution.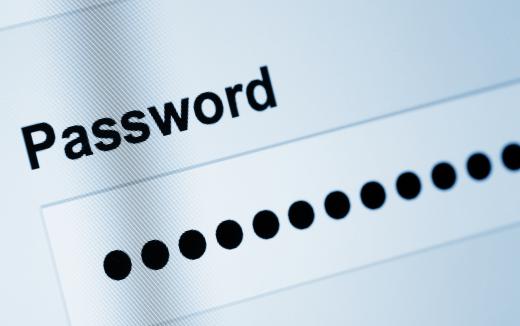 A public website typically provides a range of general information about the school, programs, course, history, and admissions. Users are encouraged to refer to the website instead of contacting the school directly for general information. The content manager is responsible for reviewing and publishing content that is accurate, relevant, and easy to locate.
Registered students are provided with a unique user name and password to log into the private area of the website. Here, personalized content is provided, based on a database or similar tool that holds the student data. For example, students can log on to the education portal for their school and see their current courses, program of study, fees, and other relevant information. The depth and breadth of information provided varies widely and is often tied to the system architecture of the school.
At the same time, the only limitation of an educational portal is a software engineer's talents and vision. In theory, an education portal would also be able to connect students with, say, online algebra 1 tutoring, giving them a direct line to virtual learning in a pre-recorded session or a video conferencing session with a tutor. In fact, after the onset of the COVID-19 pandemic, many educational portals highlighted the virtual capabilities of their platforms.
Creating and maintaining an information portal is a new technological development and has resulted in the creation of new jobs and career paths. There are two areas of skill that are required to form an educational portal: computer systems and content management. This type of website requires a dedicated web server, that can support both public and private sections. There needs to be a mechanism or program to manage requests for user identifications and passwords, as well as the ability to remind users of their passwords or allow them to reset the password.
In addition to basic user management, the private section of the website usually has connection to either the student system or data from that system. This information requires additional security to protect student privacy and prevent unauthorized access. Specially trained security and infrastructure staff are required to set up and maintain these tools.
Content management refers to all the text, pictures, files, and data provided to users through the education portal. In many organizations, a site administrator logs into the website with his unique account information and has the ability to maintain or add content to the websites, both public and private. This role is critical to keeping the website functional and meeting user's needs.
AS FEATURED ON:
AS FEATURED ON:

By: leungchopan

Some areas of an educational portal, or website, may require a password to access.

By: Adrin Shamsudin

An education portal is a specially designed website that provides a host of educational services.