What is a Partner Portal?
Partner portals are online applications that make it possible for affiliates or partners of a business to have direct access to a variety of sales and marketing resources. The purpose of a partner portal is to provide the partner or affiliate with tools that are helpful in maintaining the relationship to the mutual advantage of both parties. Partner portal may provide access such data as upcoming sales available only through affiliates, tracking information on sales and commission figures, and the current status of any orders recently placed by the affiliate or the affiliate's customers.
Because a partner portal allows access to proprietary information, it is necessary to create login credentials and procedures that limit the flow of data to only that which the affiliate or partner needs. This is often managed by housing the portal directly on the server of the corporation. Affiliates and partners will use a link on the company's main web site or a specially branded landing page to reach a login page. Once the login credentials are verified by the server, the partner can view any and all data that is authorized by the administrator.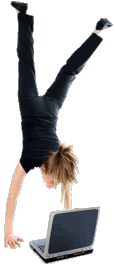 The use of a partner portal is common today with many resellers and affiliate programs. Rather than receiving weekly or monthly reports by regular or electronic mail, the partner or affiliate has real-time access to any activity associated with his or her affiliate account. The portal may allow the partner to see orders that were recently placed, or information on new customers who signed up for services under the auspices of the partner. This approach allows the partner to conduct his or her own customer care efforts in conjunction with the customer support offered by the sponsoring company.
In some cases, a partner portal is more than simply a means of access to information important to the affiliate. For example, companies that set up online stores on behalf of affiliates often establish a branded store for each of their partners. The partner can use the protected interface to set retail prices at any point above the wholesale price determined by the company. This allows the partner to determine how much he or she will make from each sale generated through the interface. At the same time, the partner can check to see how many sales are generated in any given period, making it possible to track marketing efforts and qualify sales strategies.
As more commerce is conducted on the Internet, the application of a partner portal has become increasingly common. The strategy allows persons to easily establish a secondary source of income they can work at their convenience. The sponsoring company benefits from having less full time salaried salespersons in their employ while still having a substantial sales force selling their goods and services.
AS FEATURED ON:
AS FEATURED ON:

Woman doing a handstand with a computer