Internet fax is a type of online service that provides subscribers with the ability to send and receive faxes without a fax machine. Instead, Internet access and an email account is all that is required.
To use an Internet fax service, a subscriber signs up for a small monthly fee and is assigned a fax number. When a fax is sent to the subscriber's number, the service accepts the fax, turning it into a file that is forwarded to the subscriber's existing email address.
To send an Internet fax, the subscriber creates an email. The fax content can be written in the body of the email, and attachments are normally permitted. The destination fax number is entered in the "To" field, along with "@" and the Internet fax service name. For example, if the fax number were 1-555-234-5678, the email would be addressed to 15552345678@internetfax.com. In the "Subject" field the user enters the name of the recipient, "Attn: Mr. Wisegeek" for example.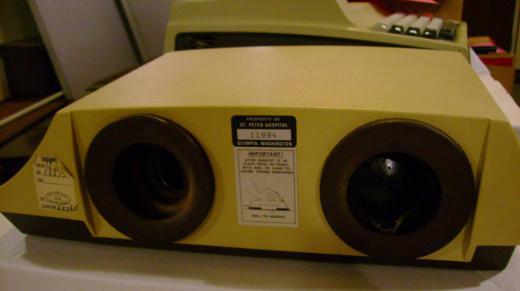 A small toolbar, available for download from the Internet fax service, is used as a plug-in inside the email program. Clicking on the "Send" button on the toolbar sends the email to the Internet fax service. Upon receipt, an automated program converts the email to a fax format, then faxes to the number supplied in the "To" header. The recipient receives the fax normally, through his or her fax machine.
This service can be very convenient. Of the many advantages, your assigned fax number is active 24 hours a day, so that your account can accept faxes around the clock. Contrast this with using a fax machine, which relies on your phone system being free to accept a fax. For those that use one phone line for fax, telephone, and dial-up, an Internet fax service is especially handy. Internet fax services also save paper and fax toner, and do not rely on a serviceable fax machine. All faxes are sent and received as files. They can be printed by choice, but it isn't necessary.
A further advantage of an Internet fax service is that the subscriber does not need to be familiar with faxing software or fax machines. The convenience of sending and receiving faxes by using the familiar email interface appeals many people.
One of the best features of Internet fax services is that many offer toll-free fax numbers for the U.S. and Canada, so that your U.S. and Canadian clients can fax you for free. Sending faxes is also free of phone charges for the subscriber, as he or she is only sending emails.
When looking into Internet fax services, consider a service that offers a secure website. This provides a mobile "portal" to send/receive faxes while you're on the road or away from home. Confirmation of sent faxes should be standard, so you can be sure your client got your communication. The ability to send to more than one fax number at a time can also be valuable. Check for a page capacity, as some services may limit the amount of pages the subscriber can send/receive in a month.
Internet fax services vary in price so it will pay to shop around for a competitive deal that balances features and economy. Most services run between US$10-$20 per month.
AS FEATURED ON:
AS FEATURED ON:

By: Zsolt Biczó

Modern modems allow home computers to transmit faxes.

Acoustic couplers -- which send and receive computer data through telephone lines -- preceded modern modem technology in the early days of Internet use.