What are Affiliate Networks?
Affiliate networks bring together and manage the relationship between website publishers and advertisers. Also known as partner networks, these businesses enable companies to establish affiliate programs, recruit publishers, and maintain accountability and transparency standards between both parties. In addition to managing relationships, affiliate networks typically provide the technology and programming on which an affiliate program operates. Affiliate networks gives merchants access to cost-effective advertising and help make website publishing profitable.
An affiliate program is a system of online advertising that allows companies to advertise on other websites and blogs without having to pay for the ad itself. Instead, an affiliate merchant pays a website publisher for sales generated by the ad placement. For example, a webmaster places a merchant's banner ad on its website. Whenever a visitor clicks the banner and buys something from the advertiser's store, the webmaster receives a percentage of the sale. If the website's visitors do not click on the ad and buy the merchant's offerings, the webmaster does not earn any money from the ad placement.
Key to a successful affiliate program is the ability of online merchants to recruit well-trafficked websites whose visitors are likely to purchase the merchant's offerings. Affiliate networks provide a hub where merchants and web publishers find each other. For example, the owner of a blog on bicycles can use an affiliate network's search engine to find companies that sell bicycles, bicycle tools and parts, as well as gear for riders. The blogger can apply to the program, and once the merchant approves the relationship, the blogger places the merchant's ads on his blog. Merchants can likewise use affiliate network search engines to locate websites targeted to the merchant's clientele.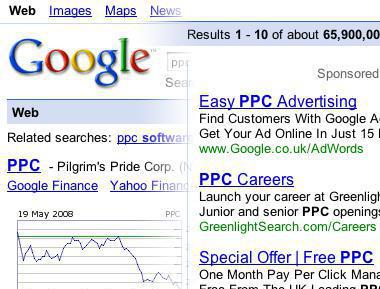 Since running an affiliate program requires specialized web software, money management, and fraud prevention measures, many merchants need to contract with a third party to provide these services. Affiliate networks often feature merchants' ads on partner website pages, which means that all that webmasters need to do is add a bit of JavaScript or HTML to their sites in order to activate merchant ads. More importantly, affiliate networks frequently manage webmaster payments for merchants. Merchants add funds to an account held by their affiliate network, and the affiliate network keeps records of traffic and purchases so that it can pay webmasters directly. By having a third-party monitoring affiliate program performance and ensuring that payments are made to webmasters, participants can have more confidence in their affiliate program participation.
AS FEATURED ON:
AS FEATURED ON:

By: Rawpixel

An affiliate blog is a blog written in conjunction with a corporation, and is officially affiliated with said corporation.

Pay per click programs require the advertiser to pay the website owner when the banner or link is clicked.