What Is an Electronic Digital Computer?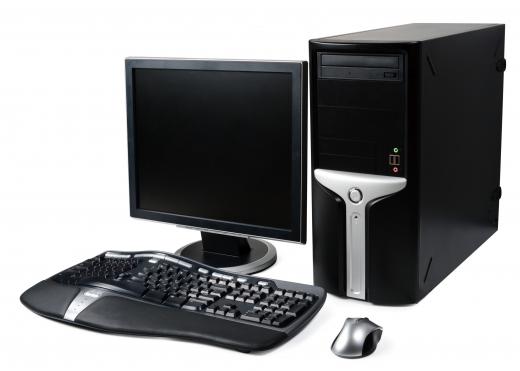 All modern personal computers today are electronic digital computers. An electronic digital computer operates using electricity to fuel digital signals between a processor, random access memory (RAM), and other subsystem components of the computer such as the video card and hard drive. Digital computers can be contrasted with analog computers, which were the first versions of what we know of today as computers. An analog computer uses some physical quantity — be it mechanical or electronic — to perform calculations, while a digital computer uses binary digital signals.
An electronic digital computer functions by channeling electrical current through a power supply. This electricity is routed into the motherboard of the computer, which supplies power to the processor, random access memory, and peripheral connect interface (PCI) devices plugged into the system. Auxiliary components, such as the DVD-ROM drive and the hard drive, receive power directly from the power supply as opposed to through the motherboard.
The computer functions by using the binary language. Electronic digital computers "speak" binary as their native language, which is a language comprised of just two characters: "1" and "0." "1" represents an "on" circuit while "0" represents an "off" circuit. Through a combination string of these characters, any number, letter, or other character can be represented. This type of computer is constantly translating the input from the mouse, the keyboard, and all other peripheral devices into binary.
A processor, or Central Processing Unit (CPU), is the heart and soul of an electronic digital computer. A CPU functions by performing arithmetic operations; it is limited to simple multiplication, addition, subtraction, and division. Its speed is measured in the number of arithmetic operations it can perform each second. This is indicated in Gigahertz (GHz) for modern processors. Processor speeds ranging from 2.0 to 3.0GHz are common for modern processors.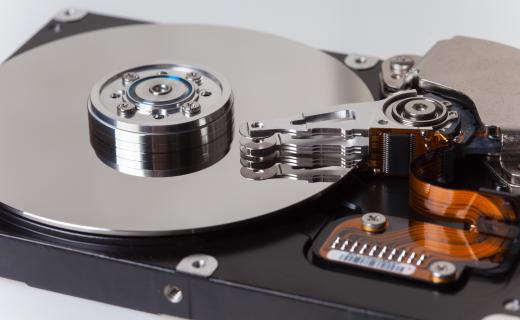 An electronic digital computer stores information in three general places: within the processor's on-board cache memory, in RAM plugged into the motherboard, and on the hard drive. These options are listed in descending order of speed and cost — cache memory is faster and more expensive than RAM, which is faster and more expensive than hard drive storage — but in ascending order of stability. Information stored in the cache is typically flushed the moment the processor finishes using it, while information stored in RAM persists until cleared by another program or the computer is turned off. Hard drive storage is the only storage medium on this type of computer that persists past the power-down state.


By: Dmitriy Melnikov

All modern personal computers are electronic digital computers.

By: Restyler

A central processing unit.

By: NASA on The Commons

Early analog computers used to take up entire rooms.

By: Coprid

A power supply provides the electrical current to run an electronic digital computer.

By: merydolla

A hard drive is one way to store data on an electronic digital computer.