What Is an Ethernet Socket?
An Ethernet cable is a cable used to transmit data across a computer network, allowing a computer to interface with other similarly connected machines. In order to connect an Ethernet cable to the computer, an Ethernet socket is required. An Ethernet socket is a port located on either the computer's motherboard or on a separate network card, permitting installation of a single Ethernet cable per socket port. For wired home networks, Ethernet connection is required to connect one computer with another.
Physically, an Ethernet socket looks a bit like an oversize phone jack. It is typically located on the rear panel of the computer case for desktop computers. If the socket is located near the top of the case, near the ports for the mouse and keyboard, it is likely to be a native solution. A native solution is a built-in solution in which the Ethernet socket connects straight to the computer's motherboard. The advantage to this is that no additional network card is required, while the downside is slightly higher overhead on the computer's CPU.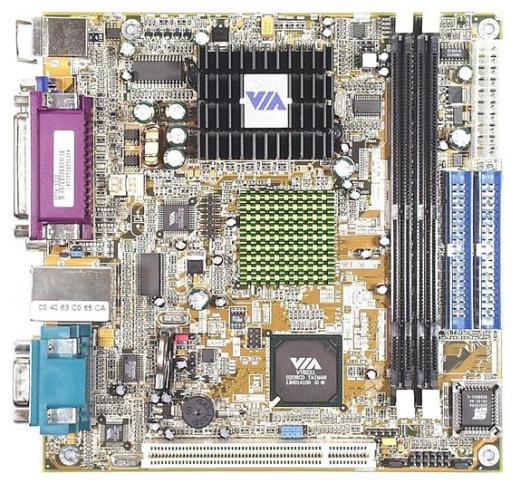 If the Ethernet socket is lower on the case, below the connectors for the computer's monitor, it is a card-based solution. This means the Ethernet socket is plugged indirectly into the motherboard via a separate network card. The advantage to this is that all network tasks — sending, receiving, and sorting packets — are handled by the card itself, a configuration that saves CPU clock cycles, reducing lag on a taxed machine. The disadvantage is that it occupies a PCI slot on the motherboard, preventing another card, such as a sound card, from taking its place.
The Ethernet socket contains eight separate pins, which correspond to the number of connection pins in a standard Category 5 Ethernet cable. Data is sent and received across separate pins in the connection, going from the socket to the cable to its target destination, either a computer connected on a local area network (LAN) or a wide area network (WAN) such as the Internet. When transmitting data, the information sent from the socket to the cable is first sent to a router or other network device, which acts as a traffic controller, sending the data to its intended target. For larger WAN networks, the data goes from the router to nodes along the network. From there, it is rerouted before finally being received by the target computer through its Ethernet socket.
AS FEATURED ON:
AS FEATURED ON:

By: VIA Gallery

A computer motherboard.

Cat 5 cable with RJ45 plug.

By: tr3gi

Ethernet cables plugged into an Internet switch.

By: Olexandr

An Ethernet network adapter has a jack that accepts an Ethernet cable which is used to transfer data from a router or modem.