Often referred to as a network camera, an IP camera is a camera system that utilizes Internet Protocol (IP) to transmit video and images over a Fast Ethernet connection. This type of system typically serves the same purpose as a traditional closed-circuit television (CCTV) camera, which is to monitor a location. Among the many differences is that an IP camera usually streams content to a network video recorder (NVR), or a PC, rather than to a digital video recorder (DVR).
An IP camera usually consists of various components, including a lens, an image sensor, memory, and one or more processors. Memory plays the role of a hard drive by storing video content and the firmware needed to operate the device. Processors are required to process images, compress video, and perform a wide range of network functions. These components enable the camera to perform many of the same functions as a DVR.
Some vendors describe an IP camera as a combination of a camera and computer. This is because, similar to a computer, it has its own unique IP address, is attached directly to a network, and can be installed wherever a network connection is present. Another commonality is that this type of camera offers web, File Transfer Protocol (FTP), and mail server capabilities, in addition to support for a number of Internet and network protocols.
An IP camera can be directly connected to existing IP networks, thus eliminating the need for individual — and often expensive — cable networks. Once connected, it can be configured to send video for live viewing at predetermined intervals, or at the request of a user with access to the system. All captured video can be streamed over a network connection in MPEG-4 Part 2, Motion JPEG, or H.264 video formats, which is made possible using supported network protocols. Individual images that have been captured can be uploaded through email, FTP, or Hypertext Transfer Protocol (HTTP).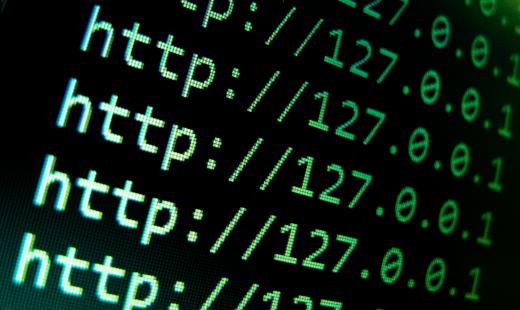 While there are similarities, an IP camera and a web camera are not one in the same. A web camera can only function when connected to a computer via a USB or IEEE 1394 port. It also requires special software to be installed on the machine. An IP camera has built-in software that enables it to be installed on virtually any compatible network device, including web-enabled devices, such as an iPhone®.
At one point in time, CCTV cameras were the most common form of video surveillance. This all changed with the advent of the digital age, which saw videotape recorders being replaced by DVRs, and eventually NVRs. The IP camera represents the next era in video surveillance technology, an increasingly popular solution that allows for efficient monitoring from any compatible client device with a web browser.
AS FEATURED ON:
AS FEATURED ON:

By: akeeris

A web camera can only function when connected to a computer, such as via a USB connection.

By: kai

An IP camera can be installed on an iPhone®.

By: iinspiration

An IP camera has its own unique IP address.