What Is an Underseat Subwoofer?
An underseat subwoofer is a speaker that is designed to reproduce low-frequency bass signals. Most subwoofers are relatively large, but underseat designs have a small and slim enclosure. This makes them perfect for installation in cars where the owner does not want to have his or her trunk space taken up by large speakers and enclosures.
Car audio enthusiasts use subwoofer drivers to augment the bass response of a car sound system. These drivers typically reproduce frequencies below 100 hertz. This frequency band includes such things as bass guitars, kick drums, low notes from a pipe organ and the sounds made by impacts or explosions. It typically is felt as much as it is heard.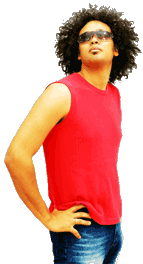 The challenge inherent in using a subwoofer is that it tends to be a large and heavy unit that frequently also requires a large enclosure. This makes it difficult to install in smaller cars or cars where the owner requires the use of his or her trunk. An underseat subwoofer solves this problem by providing a small and self-contained box that can, by definition, fit under a car or truck's front seat. In fact, underseat subwoofers are even smaller than the tube subwoofer units that can be installed in a vehicle's trunk. Most underseat units also feature a powered subwoofer, saving the owner from having to install an external amplifier.
Installing an underseat subwoofer system comes with a key drawback, however. Generally speaking, bigger subwoofers in bigger boxes generate both louder bass and extend to lower frequencies, and underseat systems are small boxes with small subwoofer drivers. As such, they are less efficient producers of bass signals than their larger cousins. For this reason, these systems typically are used as last resorts for car or truck owners who desire more bass but have no other way to get it.
A bass transducer, or shaker, can be an alternative to the underseat subwoofer in space-constrained car audio systems. Instead of having a speaker that generates bass signals that move through the air, this device connects directly to the chair frame or the floor pad and vibrates it. The effect of the transducers tends to be concentrated to the area that is directly connected to them. In other words, a transducer connected to the driver's seat will transmit the bass signal to the driver but not to the passenger. As with the underseat subwoofer, transducer technology represents a compromise between performance and size.
AS FEATURED ON:
AS FEATURED ON:

Man with hands on his hips