Call tracing is a technique available to telecommunications companies to determine the origin of a call. Upon request, companies can furnish this information to subscribers or the police, depending on the type of call involved. For telephone subscribers, this is usually an extra feature only available for a fee. When police request call tracing, charges are typically waived because the tracing is performed in conjunction with a law enforcement investigation. The phone company may require a warrant before it will perform a tracing for law enforcement.
Two forms of call tracing are available for subscribers. One is permanent. Every single call that comes in to a number will be traced and the documentation can be available upon request. This includes calls from blocked or private numbers. Consumers with concerns about phone harassment, recurring obnoxious calls, or threats may consider permanent tracing to ensure that a record will always be available.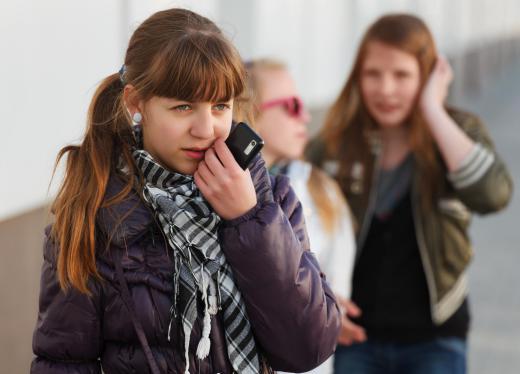 Another option is on demand call tracing, which is available by dialing a special code after hanging up. This service is typically only available to subscribers with enhanced service packages. If people do not have such packages from the telecommunications company, it will not enable call tracing. Thus, subscribers who receive harassing and threatening phone calls are advised to talk to the phone company to see if the feature is available. If it is not, they can request a service upgrade to access it.
This technology allows a phone company to determine how telecommunications data was routed, to find the source even if the call is spoofed or protected in an attempt to conceal the origins. Subscribers can choose to block calls from harassing numbers, turn records over to law enforcement, or use the information to determine where to file a complaint. If debt collectors are violating the law with harassing calls, for instance, the call tracing can be useful when discussing the situation with a government agency or representative who can pursue the issue.
Threatening, harassing, and abusive phone calls may be reported to police. Police may not necessarily be able to take immediate action, even with a call tracing, but the complaint creates a record in the system. This can be important in the future when people need police assistance, or decide to take a harasser to court. A clear record of requests for police assistance and any actions taken by the police can help people get restraining orders and other legal remedies to address harassment.
AS FEATURED ON:
AS FEATURED ON:

By: Wrangler

Call tracing might help prevent unwanted phone calls.

By: Natalia Bratslavsky

Call tracing is often used by law enforcement to track down perpetrators.

By: michaeljung

Call tracing can be used to help seniors who may have a medical issue.