Desktop short message service (SMS) is an application or program that allows users to send text messages directly from their computers. Businesses and consumers alike can benefit from using desktop SMS. The advtanges of using desktop SMS range from sending out bulk messages to using a full computer keyboard.
Desktop SMS can be important to businesses. It can be controlled from a computer, bulk messages can be sent, so it can be used for SMS marketing purposes. After the phone numbers of a target audience have been obtained, marketers can begin sending out text messages with promotional offers or business news. Text messages also can help strengthen a business' brand. This can be done if marketers ensure that a business is identified as the sender of a text message.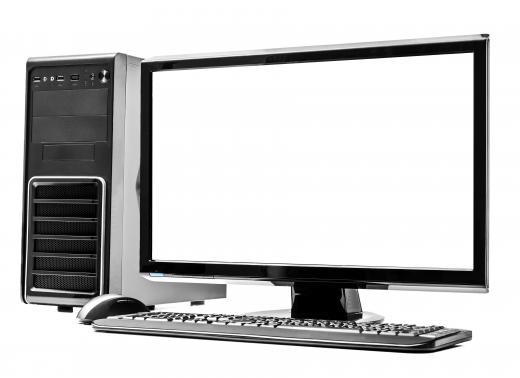 Programs devoted solely to text messaging exist, but SMS messages also can be sent through Voice over Internet Protocol (VoIP) programs. These programs are favored by users who want to conduct phone calls over the Internet, but some applications can be equipped to send and receive text messages as well. Both calling and text messaging services can be reasonably priced and, often, the costs are less than standard cell phone rates.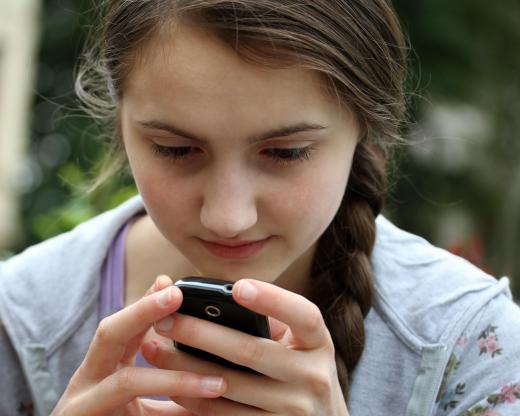 Those using SMS for marketing endeavors might find it helpful that VoIP services can assign an actual phone number to a user. Phone numbers that can be replied to can add credibility to communications between businesses and prospects. It can also help to facilitate correspondence.
Another way that individuals can send out a desktop SMS message is by accessing web-based SMS services. These services can be found online and typically do not require that a user download any software onto his or her computer. Some companies providing web-based SMS services can do so for free, but some try to recoup their costs by imposing advertisements on messages. Businesses that would like to try SMS marketing would do well to look into alternatives to free text messaging because a free provider's advertisements might be confused with advertisements from the business.
Whichever desktop SMS service a user chooses, he or she likely will find text messaging easier through a desktop SMS program. Marketers who need to reach many cell phone users at once and individuals who simply want to correspond with friends will find that using desktop SMS applications can save them time. The use of a full computer keyboard while texting is often the selling point with these programs.
AS FEATURED ON:
AS FEATURED ON:

By: believeinme33

Desktop SMS allows users to send text messages from their computers.

By: denys_kuvaiev

Desktop SMS messages may be sent to other computers or cell phones.

By: Nomad_Soul

SMS language includes emoticons.

By: Giulio_Fornasar

Recipients of desktop SMS messages are typically unable to send messages back to the computer from which the messages were sent.

By: Syda Productions

Desktop SMS can be used to send bulk messages to many cell phones simultaneously.