FireWire® is the brand name for the IEEE 1394 High Speed Serial Bus developed and marketed by Apple, Inc. The idea of FireWire® was first conceived in the 1980s. Developments in technology through the early 1990s led to the official introduction of the device in 1995.
The research that led to the development of FireWire® included the involvement of a number of well-known electronics and technology based firms. Along with major contributions made by Apple, such companies as IBM, Sony, and Texas Instruments also were actively involved in the work group that developed the end product. Work on the device continued for several years before being introduced to the public.
FireWire® is now firmly established in the industry, and is utilized with a number of products. One of the first applications was to add a FireWire® port to digital camcorders. This enhancement helped to increase the quality of uploading captured images and video to computer systems and desktops. Today, this application of FireWire® is considered standard.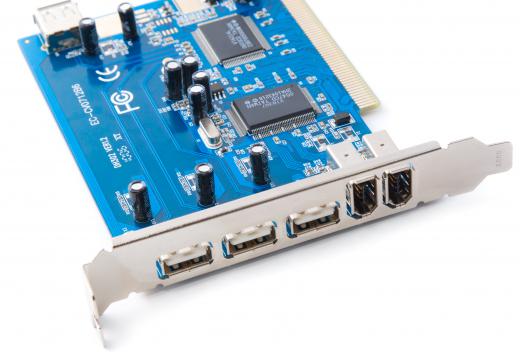 While FireWire® is the brand name utilized for the Apple product, Sony has also introduced a similar type of USB or universal serial bus under the brand name of i.LINK™. As the application began to move beyond use with camcorders and into other forms of electronic data transfer, both products have continued to go under enhancements that make the use of the device more versatile than ever.
Today, the use of FireWire® and i.LINK™ are found with many different devices. Digital video cameras are a common example. Many of the temporary data storage devices like the jump drive use FireWire® technology for rapid uploading, storage, and eventual transfer of all sorts of data and media. The fact that FireWire® does not have to utilize a computer system in order to capture and store data make it especially effective for people on the go. For example, images captured on a digital camera today can be downloaded directly to a printer, with no need to use a laptop or desktop computer as a connecting device to process the printing of the images.
AS FEATURED ON:
AS FEATURED ON:

By: 100pk

A USB cable to the left of two Firewire® cables.

By: Timur Anikin

A FireWire® port.