A Google® alert is a notification delivered to one's email or information feed that informs users of new content that has appeared on the web. There are a number of reasons why people use this sort of content-monitoring service. Some people use this service to find out when their name appears in web content. Others use it to find out about specific topics that interest them or that are part of a research project. Companies also sometimes use this sort of content-monitoring service to find out when the company name appears in new web content or to find out of about online reviews and discussions about company products.
In order to begin receiving these sorts of alerts, a person must set up an account with Google and define the parameters of his search. In order to set up a search to begin receiving alerts, users first identify search terms. A person interested in receiving alerts about the musical group Rilo Kiley, for example, would use the band's name as a search term. Users can also create settings that define how frequently they want to receive alerts and the maximum number of new search results they want to appear in a single Google® alert.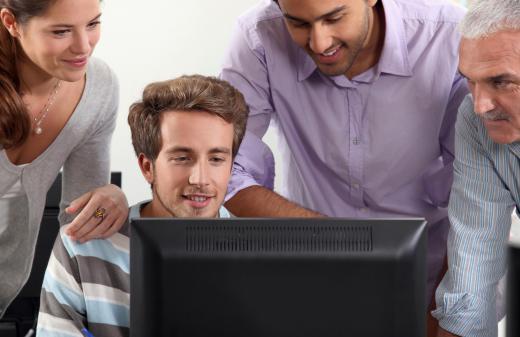 Users can also define what sort of sources they want the Google® alert system to search. A user who is mostly interested in finding out about new Rilo Kiley videos, for example, might narrow his Google® alert parameters to searches that include video clips of the band. In other instances, users can have their Google® alerts focus on news stories, blog posts, and web discussions. It is possible to sign up to receive a number of Google® alerts for different search terms. One person, for example, might sign up to receive Google® alerts for information about his favorite sports teams, a news item that he is particularly curious about, and a company with which he directly competes in his professional life.
When setting up a Google® alert search, it is important to make sure to use search terms that are specific as possible. A search term such as "Barack Obama," for example, is likely to yield thousands of hits per day. Years ago, people paid to have newspapers and related media scanned for certain terms and topics. There are still some services that require payment. These days, however, many people use a Google® alert service, which is free.
AS FEATURED ON:
AS FEATURED ON:

By: auremar

Companies sometimes use the Google Alert service to find out when the company name appears in new web content.