What is ITIL® Infrastructure?
The term ITIL® infrastructure refers to a documented set of processes and guidelines for managing information technology operations, development projects, and infrastructure. ITIL® stands for Information Technology Infrastructure Library. Both the terms "IT Infrastructure Library" and "ITIL®" are registered trademarks that belong to the United Kingdom Office of Government Commerce (OGC). ITIL® best practices and processes are, however, used internationally by many organizations and corporations.
The documentation for the ITIL® infrastructure consists of five main areas: Service Strategy, Service Design, Service Transition, Service Operation, and Continual Service Improvement. Each of these areas is documented in a comprehensive manual published by the OGC, also known as the ITIL® infrastructure library "core OGC titles" for ITIL® service delivery. The core OGC titles are intended to provide instruction and guidance for companies and individuals wishing to adhere to best practice in ITIL® management. It is expected that the material in the manuals will be adapted and interpreted by the user to fit the specific project or operation that is intended to be ITIL® compliant.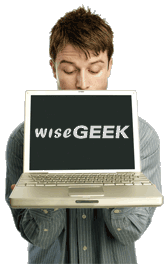 The first and central title in the ITIL® library is the Service Strategy manual. This volume emphasizes the importance of aligning information technology (IT) with business goals and ensuring that all aspects of the service lifecycle are designed and delivered in such a way as to meet client or end user needs. Some important topics that are covered in the Service Strategy manual include business case development, market analysis, service level agreements, and service provider types.
The Service Design volume of the ITIL® infrastructure is the second book in the series. It provides guidelines for how to manage IT architecture and policies to design appropriate IT solutions and services. Key topics discussed in this volume include the management of capacity and availability, IT security, and supplier management.
Service Transition, the third core volume, and Service Operation, the fourth volume, give guidance that may be used by IT managers on a day to day basis in the business operational environment. Service Transition concentrates on processes for best practice in change management, release management, and risk assessment. Service Operation documents controls and management processes for best practice service support and service delivery.
Continual Service Improvement is the final volume of the ITIL® infrastructure. It emphasizes the need for continual improvement in IT operations and service delivery. The goal of the processes in this final volume is to ensure that the IT operation continually realigns to changing business needs.
AS FEATURED ON:
AS FEATURED ON:

Man holding computer