NRAM, short for nano-RAM or nanotube-based/nonvolatile random access memory, is a new memory storage technology owned by the company Nantero. The technology blends together tiny carbon nanotubes with conventional semiconductors. Because the memory-containing elements, nanotubes, are so small, NRAM technology will achieve very high memory densities: at least 10-100 times our current best. NRAM will operate electromechanically rather than just electrically, setting it apart from other memory technologies as a nonvolatile form of memory, meaning data will be retained even when the power is turned off. The creators of the technology claim it has the advantages of all the best memory technologies with none of the disadvantages, setting it up to be the universal medium for memory in the future.
Carbon nanotubes are small tubes of carbon atoms, only a few nanometers wide -- 1/100,000th the width of a human hair. The wall of a carbon nanotube is composed of a single carbon atom. Nanotubes are as rigid as diamond and conduct electricity as well as copper. In recent years, the cost of mass-producing nanotubes has plummeted.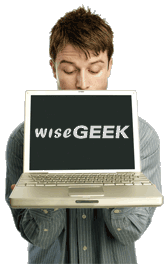 By creating a thin "fabric" of nanotubes and arranging them in junctions on a silicon wafer embedded with conventional circuitry, a hybrid electro-mechanical memory system can be created. A nanotube configured in one position would indicate a 1, and in another position could indicate a 0. Manufacturing begins when a thin layer of nanotubes are spread across the surface of the wafer, then functionally unnecessary nanotubes are removed using conventional lithography techniques.
Mass-produced NRAM could supplant DRAM (dynamic RAM), SRAM (static RAM), flash memory, and eventually hard disk storage itself. It will lead to "instant-on" computers, and PDA-sized devices with upwards of 10GB of memory. Because nanotubes are so sturdy and the basis underlying their operation is mechanical, NRAM devices would be highly resistant to wear and tear, including heat, cold, and magnetism. They would also lead to instant-on devices and replace two popular types of RAM in use today -- flash RAM and DRAM. Because the functional elements in NRAM technology are nanometer-sized, NRAM qualifies as nanotechnology in the general sense, but not molecular nanotechnology (molecular manufacturing), because the nanometer-sized elements are not capable of manufacturing additional products to atomic precision.
AS FEATURED ON:
AS FEATURED ON:

Man holding computer