The Speech Application Programming Interface (SAPI) is an audio interface that was developed by Microsoft. Designed for use within Windows operating systems, the idea behind SAPI was to make possible the use of speech synthesis and recognition within the function of various Windows applications. Different versions of the Speech API have been released since the first version appeared in 1995. Some are standard with all Windows operating systems, while others are customized for use with specific programs.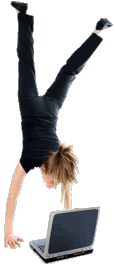 The application of SAPI broadens the range of consumers who can enjoy using Windows based programs. Because of the speech recognition aspect of SAPI, it is possible for persons who may be physically limited by temporary or permanent conditions to still work with word processing programs and other basics. At the same time, SAPI has the ability to translate text into the spoken word. This feature can be especially helpful for persons with impaired vision, as it makes it possible to interact with content on a web site or simply to be able to enjoy receiving email from friends and relatives.
In the earliest versions of SAPI, the ability of the interface was somewhat low in quality when compared to the versions in use today. Programming allowed for the creation of sound reproduction that was somewhat robotic in nature. While effective for its time, innovations in later versions enhanced the quality of the voice reproduction to include words spoken by humans and archived for use by the program when needed. When a SAPI voice is not electronically created, persons who trained in voice work are often used to create these archives. For example, a performer who makes a living doing radio announcing or voice over work for commercials on television would be an excellent candidate for creating text to speech archives that can be used by SAPI.
The most recent version of SAPI includes a number of enhanced features. Among them is the ability to adjust the speed, volume, and pitch of the voice, as well as enhance the pronunciation. Semantic interpretations allow for obtaining definitions of words that are not readily understood. New versions of SAPI are released every few years, with each version offering some enhancement or refinement of existing functions that make the interface increasingly useful in a number of applications.