What are Computer Sockets?
Computer sockets are the built-in interfaces on motherboards that accept various hardware components. When compatible devices are plugged into them, they communicate with the system to provide functionality. Components that use these sockets include dial-up modems, graphics cards, and sound cards.
Standardized protocols allow communication between the computer sockets and the devices that are designed to plug into them. When protocols change, the interfaces are renamed, and manufacturers keep pace by designing products that use the newer protocols. In the 1980s, they were referred to as Integrated Drive Electronics (IDE) slots, followed by Enhanced IDE (EIDE) slots.
In some areas, technology has moved beyond these sockets to faster interfaces. Traditional IDE hard drives required wide cables that used parallel technology to sent data back and forth to the drives. Modern drives use an entirely different interface based on serial communication that uses narrow cables and small pin-style interfaces. This not only allowed faster drives, but saved real estate on motherboards and improved airflow inside cases.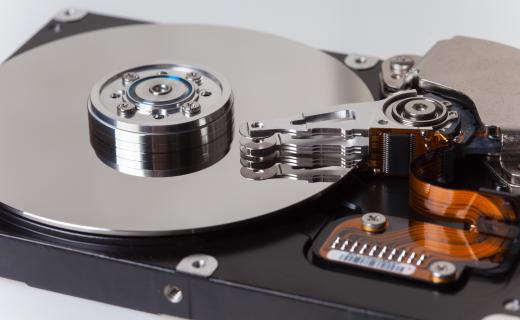 On average, motherboards have far fewer points of input today than in the past. Many devices are now built into the board, reducing the need to add so much hardware. Aside from integrated network ability and USB and Firewire support, some motherboards also include integrated graphics and sound functionality. Gamers and audiophiles, however, often continue to opt for high-end aftermarket video graphics cards and sound cards. These devices each require their own computer socket.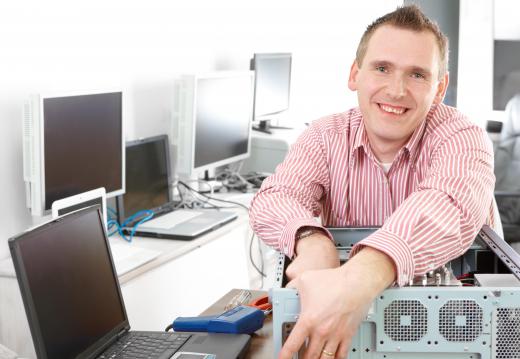 While sound cards and many other devices use standard slots, modern motherboards feature other inputs, including a dedicated graphics slot. Graphics cards handle large amounts of data, and as such, the interface is designed to process greater loads without bogging down the central processing unit. There are four main graphics standards for dedicated computer sockets: Advanced Graphics Port (AGP) 4x, AGP 8x, Peripheral Component Interconnect (PCI), and PCI Express (PCIe). The slots are proprietary, meaning an AGP card will not fit into a PCI slot, or visa versa.
Knowing what slots a motherboard has when purchasing a new system is a good idea. Users who want the latest, fastest graphics card, for instance, will be looking at PCIe cards and will require a specific connection for it. Some people may also have other cards to install, and they need to be sure that there is room to do so.
AS FEATURED ON:
AS FEATURED ON:

By: Pavel Timofeev

PCI expansions slots on a motherboard are one type of computer socket.

By: merydolla

Modern computer hard drives no longer require socket space on the motherboard.

By: Monika Wisniewska

Extra sockets can be accessed by removing the computer case.