Skype™ software is freeware that allows people and businesses to use Skype's voice-over-Internet-Protocol (VOIP) network. Using VOIP people can make voice calls over the Internet on their home or office PCs. Skype™ is the most successful VOIP network with many millions of users worldwide, boasting crystal-clear calls and free Skype-to-Skype calling anywhere in the world. In 2008 Skype™ software added a video feature, allowing callers with webcams to view each other live while chatting.
Skype™ software doesn't require any special hardware though a broadband connection is recommended. A contact list, analogous to a phone book, keeps other Skype users a click away. Highlight a person from your contact list, click the "call" button" and wait for the ringtone and the person to answer. The quality of the call is many times better than a standard phone line, and you can talk as long as you like for free. Calls are also encrypted, making Skype™ completely secure and private.
Though PC speakers and a microphone can be used, Skype™ encourages a VIOP headset for a better experience. If you have a Webcam, you can take advantage of video calling. If you don't have a built-in Webcam, external models plug into any USB port with prices starting at about $29 US Dollars (USD). A Webcam will also allow you to take advantage of Skype's free five-way video conferencing.
The advantages of Skype™ are many. If you have family, friends — or in the case of a business, offices — non-local or even internationally, there is no cheaper or better way to communicate than free, using Skype™ software. No subscription or fees of any kind are required for this basic service of Skype-to-Skype calling. You can use your Skype™ software 24 hours a day, 7 days a week without limits or caps.
The disadvantage of using Skype™ over traditional means of telephoning is that all parties must have Skype™ software running, so PCs must be on, and Skype must be enabled. Skype™ is not a replacement for landline or cell phone service, as there is no emergency service.
Skype™ software allows for some interesting settings. For example, you can choose to temporarily disable privacy settings, allowing all Skypers presently on the network to see your contact name and know you are available to take a call from friends or strangers. In the terms of service contract, Skype™ does require users be at least 18 years of age.
Skype™ software incorporates optional pay-for services. Two of these are called SkypeIn and SkypeOut. If you use SkypeOut you can call a landline or cell phone from your Skype™ account at a reduced rate from normal telco service. As of this writing, that rate is 2.1 US cents per minute to call anywhere in the world. Since this is a pay-as-you-go service, the subscriber must buy a block of minutes up front.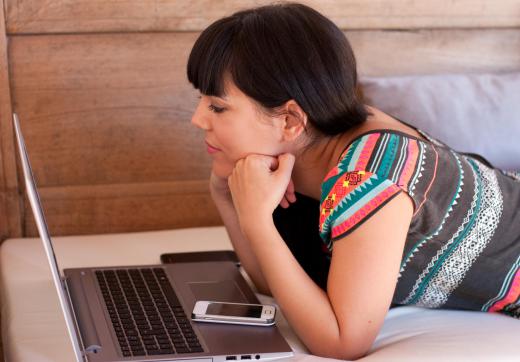 SkypeIn will lease you a Skype phone number that can be used by friends and family to call your Skype account from a cell phone or landline. For example, let's say you'll be taking a trip abroad and would like to stay in touch with people back home without paying international fees or roaming charges, but some of these people do not use computers or are not running Skype™ software. You can get a Skype™ phone number issued in your home area code so that the calls made to you by friends and family will only be charged as local calls. Meanwhile, you'll pay nothing for accepting the calls using your Skype™ software. The only charge you'll pay is to lease the Skype™ phone number.
SkypeIn can also be a useful tool for businesses with international clients. Since numbers are available in many countries around the world, you can lease a Skype™ number local to the business associate instead of to yourself. Now the associate can call a local number to reach you anywhere in the world. Skype™ voicemail is also available for a fee.
A key criticism of Skype is that it is proprietary software and a proprietary network that rejects open-source standards. While disappointing to some, it doesn't seem to be slowing Skype's growth. Skype was created by Niklas Zennstrom and Janus Friis who also created KaZaA, a peer-to-peer network, subsequently sold.
AS FEATURED ON:
AS FEATURED ON:

Webcam.

By: Peter Atkins

Skype software enables people to make voice phone calls from their computers.

By: jeninagy

Some computers may need headphones to complete a Skype call.

By: steheap

Skype can help people traveling for work stay in touch with relatives at home.

By: asife

Students often use Skype to check in with their parents while away at college.