SMS spoofing is an activity where people change the originating information on a text sent via the short message service (SMS) system used with cell phones, personal digital assistants, and similar devices. There are entirely legitimate reasons to spoof text messages, as well as less legitimate ones and the legality of this practice varies worldwide. Some nations have banned it due to concerns about the potential for fraud and abuse, while others may allow it. Individual carriers may also restrict SMS spoofing even if it is legal in a given nation.
When an SMS message is spoofed, the sender name, phone number, or both are changed. A common use of spoofing can be seen with companies that send text messages to their customers. Instead of having incoming texts display an unknown number, they might say "Company Name," alerting customers to the identity of the sender. Likewise, a company might display a public phone number on texts to conceal the originating number so that people do not mistakenly respond to an internal or private number.
People may spoof as a prank, or use spoofing services for anonymity if they want to send texts and do not want to be identified. The reasons for this may not necessarily be malicious. Whistleblowers and tipsters may choose to anonymize themselves for safety, as might people texting to online services who want to conceal their identities or locations. This same anonymity can be used for less ethical reasons, such as harassing people with text messages that may contain abusive or annoying content.
SMS spoofing can be used for fraudulent purposes. A con artist may pretend to be someone else through the use of spoofed texts, attempting to elicit information from the target of the con. SMS spoofing tactics can include sending messages purporting to be from banks or other companies directing people to call a particular phone number or visit a link to resolve an account problem, requesting confidential information via text, or sending messages claiming to be from friends in trouble.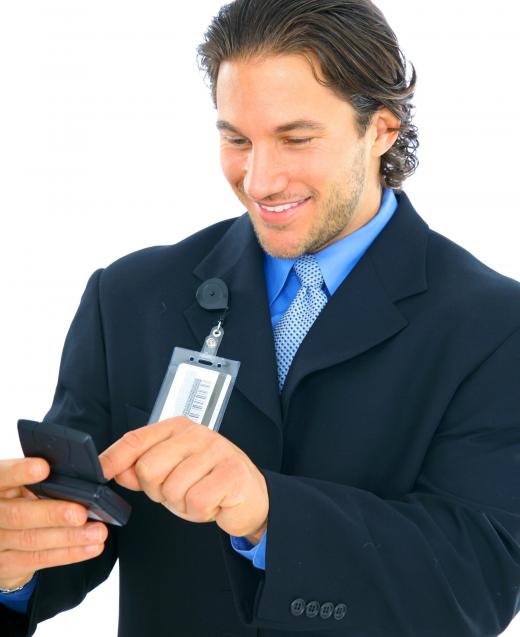 People can protect themselves from SMS spoofing by using carriers that do not allow it and viewing incoming texts with caution. If a message requesting contact is received, rather than using the number or website in the text, customers should use the official contact information printed on statements and other records. People who are being harassed by individuals sending spoofed texts can report it to their carriers and the police.
AS FEATURED ON:
AS FEATURED ON:

By: endostock

SMS spoofing may be used for fraudulent purposes.

By: Picture-Factory

SMS spoofing has been used for unethical reasons, such as harassment.

By: visi.stock

When an SMS message is spoofed, the sender name, phone number, or both are changed.

By: bloomua

SMS spoofing may be used by whistleblowers and tipsters.

By: Giulio_Fornasar

SMS spoofing may be used as a prank.