What is the Difference Between USB and FireWire® ?
USB and FireWire® are competing standards for data transfer ports on computers and digital devices. Each uses a proprietary architecture and has advantages and disadvantages. Understanding the finer points can help consumers choose which types of products to buy. In most cases the result is using some devices with USB ports and others with FireWire®.
USB and FireWire® come from two separate camps: USB from the USB Implementers Forum (USB-IF), and FireWire® originated with Apple™ Computer, though the specification has had contributions from major companies such as Sony, Texas Instruments and IBM.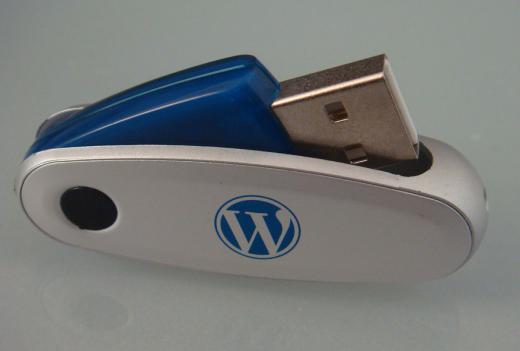 Apple's engineers first designed FireWire® in the 1980s as an internal technology for high-speed data transfer in hard drives. Realizing its potential for external devices, Apple eventually presented the FireWire® specification to the Institute of Electrical and Electronics Engineers (IEEE). In December 1995, FireWire® was officially released as specification IEEE 1394, with speeds ranging from 100 mbps to 400 mbps. Apple began incorporating FireWire® connectivity into its Macintosh line, and Sony began implementing FireWire® (called i.LINK™) into its camcorders.
The first USB specification 1.0 was released in 1996, while USB 1.1 followed a couple of years later. Today we use USB 2.0, a faster specification with a maximum throughput of 480 megabits per second (mbps). Although this is faster than "FireWire® 400" the architecture that pushes USB consumes more overhead, making the competing standards tighter than they appear. FireWire® 400 is actually faster than USB 2.0 in some applications.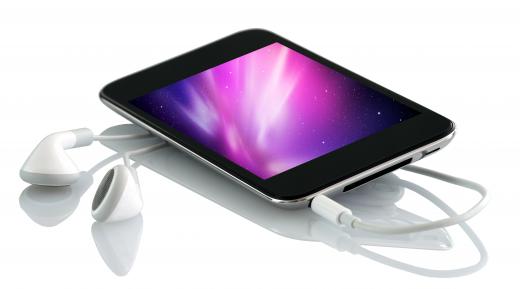 Another significant difference between USB and FireWire® is that USB only supplies 3 volts of power to connected devices, pulling this from the USB port. In a daisy chain or unpowered USB hub, the power decreases accordingly. In simple terms, this makes USB a low-power specification that is good for driving low-power, low-bandwidth devices like keyboards, mice, memory sticks and generic MP3 players. The iPod, on the other hand, requires the USB connector be plugged directly into a motherboard's USB port, or into a powered hub. Cameras equipped with a USB interface also have this requirement.
This is where FireWire® shines. FireWire® 400 supplies 30 volts of power and higher throughput, making it better suited to power-hungry, high-bandwidth devices. Moreover, a specification released in April of 2002 referred to as IEEE 1394b or FireWire® 800 boasts transfer rates up to 3.2 gigabits per second. Between USB and FireWire®, FireWire® is clearly the better choice for camcorders and products such as external hard drives.
Many digital video recorders also feature a Digital Video DV port, or FireWire® connectivity. FireWire® establishes peer-to-peer connections between devices, allowing a camcorder to transfer data "computer-free." FireWire® can also be used to control a device, such as to send commands to rewind, fast-forward and so on.
FireWire® 400 uses a 6-pin cable, and as previously mentioned, can supply up to 30 volts or 45 watts of power. FireWire® 800 uses a 9-pin cable, and FireWire® S800T or "IEEE 1394c" released in July 2007, can use a fiber-optic cable that resembles Ethernet.
Both USB and FireWire® have made computer and digital electronics far more convenient for users. Both types of interfaces are hot-swappable, and both have a place in today's world of interoperable, interconnected devices.
AS FEATURED ON:
AS FEATURED ON:

By: Debs (ò‿ó)♪

A USB storage device.

A variety of USB cables.

By: pizuttipics

An iPod uses USB.

By: 100pk

A USB cable to the left of two Firewire® cables.

By: zsollere

A USB wireless network adapter.

By: Timur Anikin

A FireWire® port.

By: macbrianmun

USB cables are used to connect devices -- such as printers, keyboards and music players -- to computers.

By: Shawn Hempel

USB 3.0 speeds surpass those of Firewire in most cases.