WiFi®, also spelled Wi-Fi®, is a wireless networking technology used across the globe. It refers to any system that uses the 802.11 standard, which was developed by the Institute of Electrical and Electronics Engineers (IEEE) and released in 1997. This standard was largely promoted by the Wi-Fi Alliance®, a trade group that pioneered commercialization of the technology. A person or business can use a wireless router or similar device to create a "hotspot" or area in which appropriate devices can connect wirelessly to a network or gain Internet access.
Basic Setup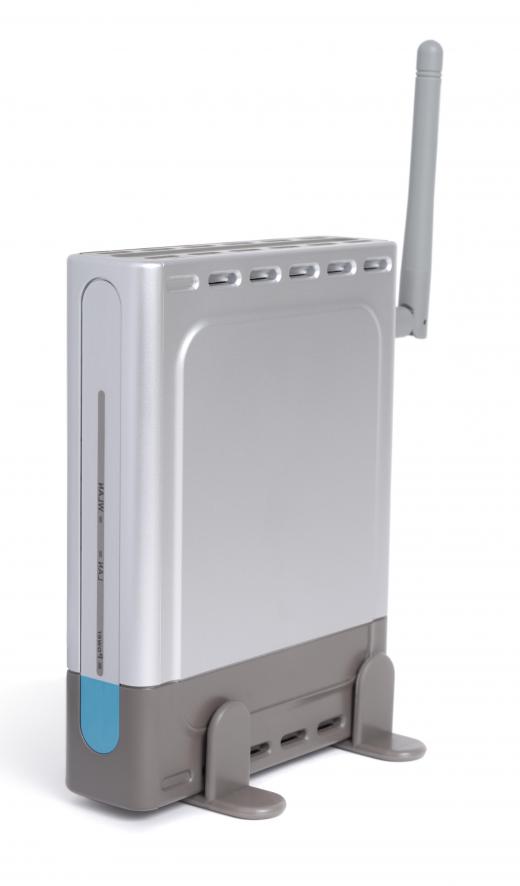 In a WiFi® network, computers with appropriate network cards can connect wirelessly to a proper router. This router is usually connected to the Internet by means of a modem, often one featuring a high-speed connection. Any user within 200 feet or so (about 61 meters) of the access point can then connect to the Internet, though for good transfer rates, distances of 100 feet (around 30.5 meters) or less are often suggested. Retailers also sell signal boosters that extend the range of a wireless network.
Types of Networks
WiFi® networks can either be "open", so that anyone can use them, or "closed", in which case a password is needed. An area blanketed in wireless access through a device is often called a "wireless hotspot." Anyone with a device that includes appropriate functionality can connect to this network while in the hotspot. Through this connection, a local network can be accessed or Internet connectivity can be achieved. This allows people within the hotspot to connect to the Internet via the router and modem, often provided for employees at a business or as a complimentary service at coffee shops and similar locations.
Large Hotspots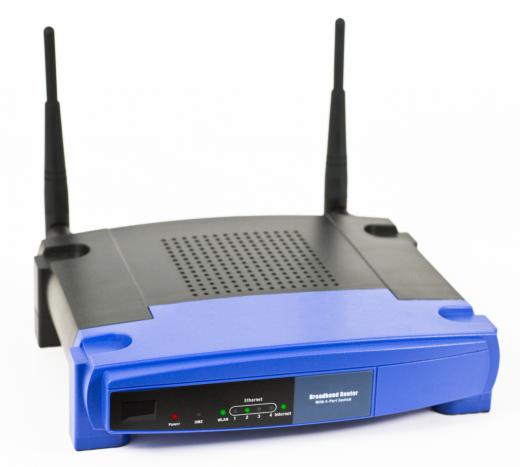 There are efforts underway to turn entire cities, such as San Francisco, Portland, and Philadelphia, into big WiFi® hotspots. Many of these plans could offer free, ad-supported service or ad-free service for a small fee to anyone within the city. Such efforts require a great deal of infrastructure planning and support, though they would grant unparalleled connectivity for residents of those cities.
How It Works
WiFi® technology uses radio signals for communication, typically operating at a frequency of 2.4 gigahertz (GHz). Electronics that are "WiFi® Certified" are guaranteed to interoperate with each other regardless of brand, as long as they use the same version of the technology. Companies designed this standard to cater to lightweight computing systems, which are typically mobile and designed to consume minimal power. Hardware developers produce mobile phones, laptops, and tablet computers that are all compatible with this wireless technology. Desktop computers can typically connect to such a network through the installation of a wireless card or dongle.
Different Types
Different versions of the 802.11 standard have been released over the years, often indicated by a letter following the designation. Wireless-G, for example, introduced numerous improvements over the initial standard such as higher transfer rates. It is important for a computer or device user to recognize what type of WiFi® their device uses, to ensure compatibility with the router creating a hotspot. As the technology continues to improve, additional designations are likely to be released, though they are often backward compatible with earlier versions.
AS FEATURED ON:
AS FEATURED ON:

By: amorphis

Wireless router.

By: Yuri Arcurs

WiFi allows internet access without a wired connection.

A wireless router.

By: Scanrail

A WiFi® dongle.

By: Brilt

A sign in interface for an WiFi® connection.

By: Scanrail

Desktops computers can typically connect to WiFi® networks if they have the proper hardware.

By: Monkey Business

Coffee shops may offer WiFi service.

By: nyul

Most laptops are WiFi equipped.

By: SeanPavonePhoto

There is an effort underway to provide free WiFi throughout the City of Philadelphia.

By: arenaphotouk

Public places like hotels or airports may offer wifi hotspots for the public to access the internet free of charge.

By: bloomua

Modern tablet computers can connect to WiFi®.

By: steheap

Many hotels offer free WiFi for guests.