How Do I Choose the Best Database Management System Software?
Database management refers to the development and optimization of programs that enable a database to function. A database is any software program that stores information. For example, a librarian who practices database management might be responsible for updating a database when new collection items are received and when others are lent out. Professionals use database management system software to improve the accuracy and organization of their information. To choose the best software for your needs, it can be helpful to determine which features from which you can most benefit, as well as factors such as quality and cost of software.
A good way to start choosing the best database management system software is to consider the size of your organization and the program complexity that your current networks can support. Professionals who work in small or independent operations can benefit from software they can install on their personal computers. These kinds of systems tend to offer basic organizational and retrieval functions and may not be effective for large organizations with great amounts of data to store.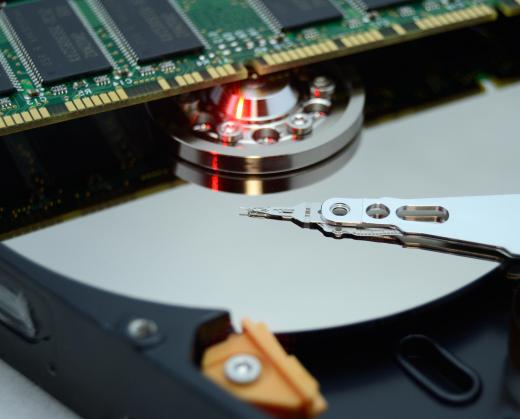 Large organizations can choose database management system software that runs on a mainframe and serves a number of different workstations in a network. An example of this kind of software can be found in airlines. These programs store information about seat reservations, flight schedules, and flight routes. They are often accessed from hundreds, if not thousands, of computers.
It also can be helpful to consider the method of database organization you prefer. A relational database, for example, groups data by looking for similar attributes among various pieces of information. A hierarchical database is often helpful for database managers who want to describe relationships between components of a system, such as a computer network.
Options for information retrieval are also important for many database managers. Business professionals may prefer to access information that is in the form of a chart or graph. Engineers, on the other hand, might benefit from bills of materials in list format.
The quality and cost of database management system software can vary from product to product. As a general rule, the more complex software is, the more it costs. Software with the capacity to organize accounts of a multinational corporation is much more costly than an independent accountant's management system. Many experts believe that while it can be tempting to choose an inexpensive system to cut back on short-term costs, this method can backfire in the long term. An expensive software system with a good reputation and a high degree of security can be more cost efficient over a span of years.
AS FEATURED ON:
AS FEATURED ON:

By: naraz

Some database management systems are designed to manage only the databases on a single hard drive, while others can manage the databases of entire networks.

By: Sashkin

The quality and cost of database management software can vary from product to produt.

By: Gajus

Large organizations can choose database management system software that runs on a mainframe and serves multiple workstations.