How do I get Wireless Internet Access at Home?
Wireless Internet access depends on two main components, a broadcaster and a receiver, both of which must be in place in order for you to utilize this type of Internet access. In most cases, this will involve setting up a home network through a wireless router, which cannot only help you receive wireless Internet access, but also help you print from a remote location or allow computers to share files and printers remotely. The other method involves using a wireless access card that allows you to connect to a cellular system for Internet service.
In the case of a home network, the Internet access will most likely come into your home via a wired connection. From there, it can connect to the router, most likely through an Ethernet connection. After that has taken place, the router can send and receive signals over the air, including those needed for wireless Internet access. This router is the central component of a wireless Internet interface. This method is typically referred to as Wifi.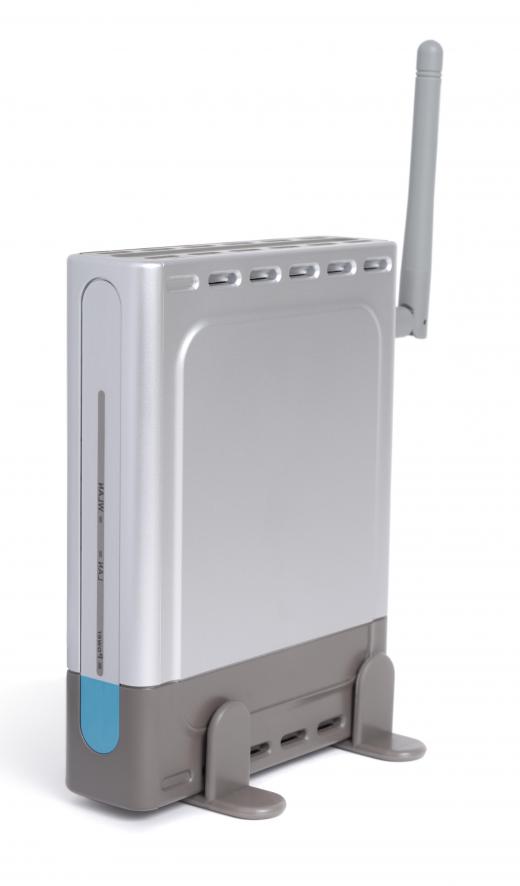 The other important component needed for wireless Internet access is a wireless receiver. Many computers, both notebooks and desktops, come with wireless cards, but some do not. This can be easily added by using a card that has connectivity through the USB port. You can also use the PCMCIA slot, depending on the type of card you purchase. The most important thing when looking at connectivity is simply making sure your computer has the available hardware, or slot, needed for the connection.
The major disadvantage to wireless Internet access through a router is that the signal degrades very quickly, and the farther you move from the wireless access point, the less reliable the connection will be. Beyond approximately 300 feet (approximately 91.5 meters), there is very little connectivity, if any at all, especially if there is some sort of physical barrier between you and the signal's origin. Therefore, even though using this method can be liberating, it can also be restrictive, at least to a certain degree.
This is one reason why many of those using notebook computers have opted for the second method, which uses a connectivity card to take advantage of wireless Internet access over a cellular phone system. In this case, as long as you receive a cellular signal that is compatible with your network, you will have Internet access. Though this allows for greater flexibility, it also involves subscribing to an entirely different service. In fact, you may be subscribing separately to one service for home Internet access and to another for your remote access.
AS FEATURED ON:
AS FEATURED ON:

By: amorphis

Wireless router.

By: lexan

A wireless router can be used to set up home network.

By: arenaphotouk

With free public Wifi becoming increasingly common, your home may be in a hotspot area.

By: skaljac

Many computers come with a wireless card that connect the computer to wireless internet.