A wireless local area network (WLAN or wireless LAN) consists of two or more computers that communicate wirelessly via radio waves. This is contrasted to a wired LAN, in which each computer in the network is physically tethered with an Ethernet cable to the server's network switch or hub.
The basic structure of all networks consists of a main computer or server, along with connected machines known as clients. The server typically has two Ethernet network interface cards (NICs) installed and software that can support the network. Microsoft Windows operating systems have featured built-in networking capability since Windows 98 Special Edition (SE), but third party networking software is also available. In the case of a simple home wireless LAN, a desktop might be the server while a laptop could be the client.
Let's assume that the desktop has a digital subscriber line (DSL) connection -- high-speed Internet service. In order to share the Internet connection via a wireless LAN, the desktop will be physically connected to a wireless DSL modem. The wireless DSL modem might also have a built-in network switch or router. These two devices keep data flowing to the proper machine on the network. If they are not built into the modem, they will have to be purchased separately.
The connections from the desktop server to the DSL modem, switch and router are made with physical Ethernet cables. The clients, however, do not require cabling. Instead, each machine must have a wireless NIC installed. This might be a PCMCIA NIC, a USB device or even an internal wireless NIC. Many, but not all, wireless NICs feature a small antenna.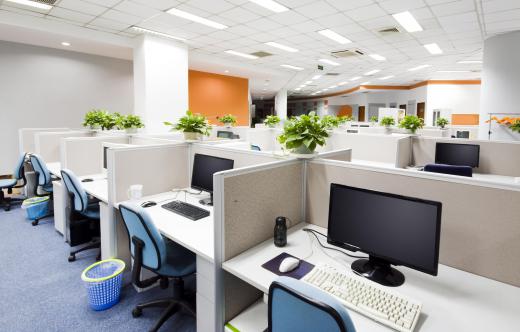 Once the wireless LAN has been set up on the server and client, the machines can communicate by sending and receiving data via radio waves. This makes a wireless LAN very convenient because the client can remain mobile anywhere within the broadcasting range of the network. One can work on a laptop in any room in the house -- even the backyard in most cases -- and still share the network connection from the server.
At the office, a wireless LAN provides instant connectivity to mobile personnel. It also avoids the costly expense of running Ethernet cable throughout a building, providing easy, effortless desktop connectivity between clients. Because there are no wires running to the clients, one of the main advantages of a wireless LAN is easy installation. Wireless LANs also provide more flexibility than wired LANs and are less expensive.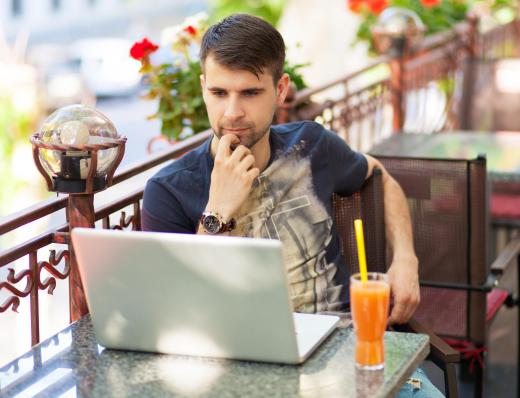 Two disadvantages of the wireless LAN are that it requires a few more steps to secure it from intrusion; and it can be slower and, if interference is present, less reliable than a wired network. However, dependency speeds are always improving as technology improves. Some configurations of wireless LANs can compete with wired networks.
Standards of wireless technology are indicated by letter designations. The wireless "g" standard delivers speeds of 54 megabits per second (mbps). With augmented technology like the latest varieties of multiple input multiple output (MIMO), rates can reach 100 mbps. This is about the speed of an average DSL connection and hard-wired network. Previous wireless LAN standards "a" and "b" are slower technologies.
AS FEATURED ON:
AS FEATURED ON:

By: lexan

A wireless router can be used to set up a LAN.

By: designua

A wireless LAN uses radio waves, which are at the lower end of the electromagnetic spectrum.

By: 06photo

Wireless local area networks are ideal for office spaces that are densely packed with workers.

By: panomacc

Wireless LANS do not require cables.

By: George Dolgikh

Wireless LANs allow people to access the internet without the need for cables.