How do I Test Internet Speed?
Streaming online television and movies, podcasts and music, video and content-rich websites are all good reasons to have a fast Internet connection. As people are spending more time online working, playing, researching, and entertaining themselves, the value of a fast Internet connection is only becoming more important. To make sure your Internet Service Provider (ISP) is delivering promised bang for the buck, you can test Internet speed by visiting one of several websites.
The speed of an Internet connection is measured by how much data can be transferred from the Internet to a computer per second. Data is measured in quantifiable units of kilobits per second (kbps), and megabits per second (mbps). Since 1,000 kbps = 1 mbps, a plan offering speeds up to 1,500 kbps or 3,000 kbps might alternatively express this as 1.5 mbps or 3 mbps respectively. When you test Internet speed, note which data unit is being used, or you might wrongfully assume the connection is either much faster or much slower than expected.
There are two data links created with every Internet connection: the downstream link and the upstream link. Anything downloaded from the Internet flows downstream from the network to your computer. Requests you make, such as clicking on a link, flow upstream. The needs of the upstream link aren't nearly as demanding as the downstream link, so ISPs throttle back the bandwidth allocated to upstream connections. When you test Internet speed you'll find the downstream speed is about four times faster than the upstream speed.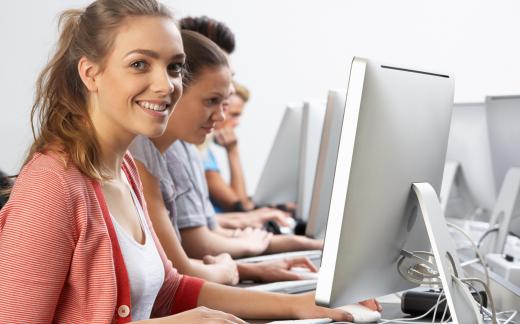 Before beginning a speed test, disable unnecessary background processes that might be running. While the test is in progress, avoid multitasking. To get accurate results, choose a server that is physically located close by, as using a server located halfway around the world can introduce latency issues unrelated to the speed of your connection. Data travels through the Internet in discreet packets, each taking a unique route, reuniting at your browser. The further those packets have to travel to reach your machine, the higher the risk of inaccurate results.
Luckily, the most popular sites that test Internet speed allow the visitor to either enter a zip code or click on a map to choose a nearby server. You might also be asked to supply information regarding the type of connection, (e.g. DSL or cable), and your provider. In this case, results will allow you to see your connection speed in relation to others who also use your provider. You can also see where you stand as compared to slower and faster plans, and different technologies. Results for both upstream and downstream speeds are provided.
For more accurate results it's recommended to test Internet speed a few times, then switch to a different speed-testing website and test again. Average all results for a better idea of true performance.
AS FEATURED ON:
AS FEATURED ON:

By: jamdesign

Data is downloaded to a computer as part of an internet speed test.

By: micromonkey

For more accurate results it's recommended to test Internet speed a few times, then switch to a different speed-testing website and test again.