What is Internet Connection Sharing?
Internet connection sharing (ICS) describes the ability of a network of two or more computers to share a single Internet connection. It can be used at home to share a high-speed DSL or cable connection with all computers in the household. It is also utilized by businesses to provide Internet access throughout a network using a single Internet account.
The ability to set up Internet connection sharing has been built into Microsoft Windows operating systems since Windows 98 Second Edition (SE). ICS is usually only used with a high-speed Internet connection, as two simultaneous users, for instance, use twice the bandwidth resources. A dial-up modem connection slows considerably when accessed by multiple persons.
Networks can be configured several different ways. In general, however, ICS requires Ethernet cards in each computer, a hub or switch, and a router. There are high-speed DSL and cable modems available that have the router and switch built-in. These are extremely convenient for connection sharing.
A connection sharing network can be wired or wireless. If wired, coaxial cable will be required to run from the main computer to the network hub or switch, and from there to each of the computers that are to be part of the network. Businesses often prefer wired networks because they are generally faster and easier to secure than wireless networks. Householders often prefer wireless networks because they are more convenient, cleaner, and easier to install. Also, one can move about the house with a laptop and still enjoy Internet access without being tethered to the network.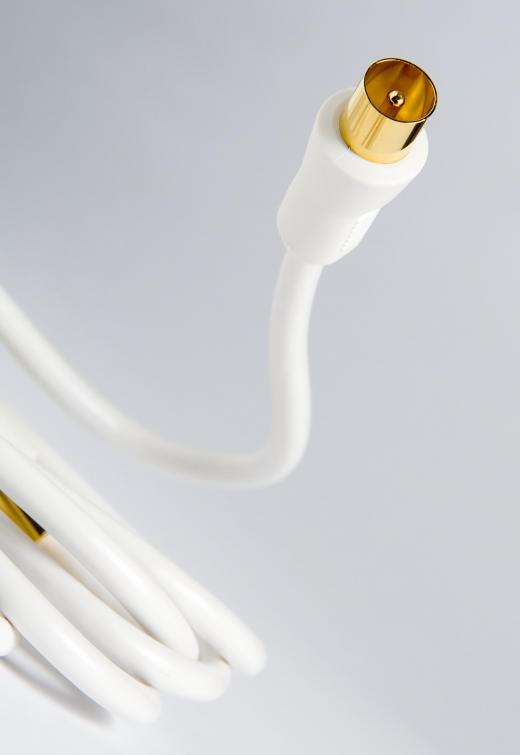 It is important to decide on a wired or wireless network before purchasing equipment. Though many brands of wireless switches also have rear ports for optional coaxial wires, the opposite is not true. A wired network switch will not support a wireless network. Each Ethernet card will also have to be wired or wireless, in accord with the network's design.
Internet connection sharing is a great way to save money by avoiding multiple ISP accounts, while providing convenient Internet access throughout the home or office. Directions for setting up Internet connection sharing are available online or in the Help menu of most operating systems.
AS FEATURED ON:
AS FEATURED ON:

By: Robert Kneschke

Many retail businesses offer wireless internet services.

By: jeffrey van daele

Coaxial cable is typically used during cable TV installation and for some computer, audio and visual equipment.

By: JackF

Computer network traffic can sometimes cause a network to become so busy is leads to choking points.